As computers and data systems continue to evolve, they expand into every facet of our
personal and business lives. Never before has our society been so information
and technology driven. Because computers, data communications, and data
storage devices have become ubiquitous, few crimes or civil disputes do not involve
them in some way. This book teaches law enforcement, system administrators,
information technology security professionals, legal professionals, and students of
computer forensics how to identify, collect, and maintain digital artifacts to preserve
their reliability for admission as evidence. It has been updated to take into account
changes in federal rules of evidence and case law that directly address digital evidence,
as well as to expand upon portable device collection.
(Computer Bookshops Limited)
Kundrecensioner
Bli först att betygsätta och recensera boken Computer Evidence: Collection and Preservation 2nd Edition Book/CD Package.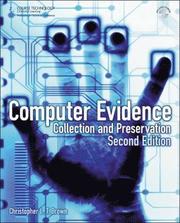 Fler böcker inom
Mixed media product
Språk: Engelska
Antal sidor: 518
Utg.datum: 2009-07-30
Upplaga: 2 Rev ed
Förlag: DELMAR PUBLISHING
Illustrationer: illustrations
Dimensioner: 234 x 190 x 31 mm
Vikt: 1133 g
Antal komponenter: 2
Komponenter: Paperback (1), CD-ROM (1)
ISBN:

9781584506997
Fler böcker av Christopher Brown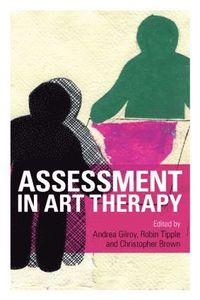 Andrea Gilroy, Robin Tipple m fl
Recensioner i media
Part I: Computer Forensics and Evidence Dynamics; Chapter 1: Computer Forensics Essentials; Chapter 2: Rules of Evidence, Case Law, and Regulation; Chapter 3: Evidence Dynamics; Part II: Information Systems; Chapter 4: Interview, Policy, and Audit; Chapter 5: Network Topology and Architecture; Chapter 6: Volatile Data; Part III: Data Storage Systems and Media; Chapter 7: Physical Disk Technologies; Chapter 8: SAN, NAS, and RAID; Chapter 9: Removable Media; Part IV: Artifact Collection; Chapter 10: Tools, Preparation, and Documentation; Chapter 11: Collecting Volatile Data; Chapter 12: Imaging Methodologies; Chapter 13: Large System Collection; Chapter 14: Personal Portable Device Collection Part V: Archiving and Maintaining Evidence; Chapter 15: The Forensics Workstation; Chapter 16: The Forensics Lab; Chapter 17: Whats Next; Part IV: Computer Evicence Collection and Preservation Appendixes; Appendix A: Sample Chain of Custody Form; Appendix B: Evidence Collection Worksheet; Appendix C: Evidence Access Worksheet; Appendix D: Forensics Field Kit; Appendix E: Hexadecimal Flags for Partition Types; Appendix F: Forensics Tools for Digital Evidence Collection; Appendix G: Agencies, Contacts, and Resources; Appendix H: Cisco Router Command Cheat Sheet; Appendix I: About the CD-ROM
(Computer Bookshops Limited)
Bloggat om Computer Evidence: Collection and Preservation 2nd E...
Innehållsförteckning
Part I: Computer Forensics and Evidence Dynamics;
Chapter 1: Computer Forensics Essentials;
Chapter 2: Rules of Evidence, Case Law, and Regulation;
Chapter 3: Evidence Dynamics;

Part II: Information Systems;
Chapter 4: Interview, Policy, and Audit;
Chapter 5: Network Topology and Architecture;
Chapter 6: Volatile Data;

Part III: Data Storage Systems and Media;
Chapter 7: Physical Disk Technologies;
Chapter 8: SAN, NAS, and RAID;
Chapter 9: Removable Media;

Part IV: Artifact Collection;
Chapter 10: Tools, Preparation, and Documentation;
Chapter 11: Collecting Volatile Data;
Chapter 12: Imaging Methodologies;
Chapter 13: Large System Collection;
Chapter 14: Personal Portable Device Collection

Part V: Archiving and Maintaining Evidence;
Chapter 15: The Forensics Workstation;
Chapter 16: The Forensics Lab;
Chapter 17: Whats Next;

Part IV: Computer Evicence Collection and Preservation Appendixes;
Appendix A: Sample Chain of Custody Form;
Appendix B: Evidence Collection Worksheet;
Appendix C: Evidence Access Worksheet;
Appendix D: Forensics Field Kit;
Appendix E: Hexadecimal Flags for Partition Types;
Appendix F: Forensics Tools for Digital Evidence Collection;
Appendix G: Agencies, Contacts, and Resources;
Appendix H: Cisco Router Command Cheat Sheet;
Appendix I: About the CD-ROM
(Computer Bookshops Limited)