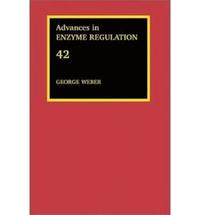 Fler böcker inom
Format

Inbunden (Hardback)

Språk

Engelska

Antal sidor

426

Utgivningsdatum

2002-09-01

Förlag

Illustrationer

indexes

Volymtitel

Vol 42

Antal komponenter

1

ISSN

00652571

ISBN

9780080441238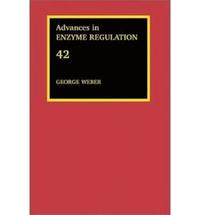 Advances in Enzyme Regulation
Skickas inom 10-15 vardagar.
Fri frakt inom Sverige för privatpersoner.
Volume 42 lives up to its goal of advancing a few steps ahead of the general front of mammalian enzymic and metabolic regulation studies. This volume contains papers of 25 outstanding scientists working at the cutting edge of metabolic regulation. Much of the volume focuses on novel aspects of signal transduction with an emphasis on nuclear expression.

One of the highlights of this volume is the Special Symposium Lecture. This was given for 15 years by Sir Hans A. Krebs who passed away 20 years ago. It was now given by Professor Sir Hans L. Kornberg, University Professor at Boston University.

These volumes continue to be a source of information and inspiration and a laboratory and advanced teaching companion. The immediate and long-range significance of these cutting-edge presentations of these novel topics should be immediately clear to the reader.

Passar bra ihop
+
Bloggat om Advances in Enzyme Regulation
Innehållsförteckning
Emery-dreifuss muscular dystrophy, nuclear cell signaling and chromatin remodeling, N.M. Maraldi, S. Squarzoni ; In situ detection of phospholipid and phosphoinositide metabolism, G.D. Prestwich, R. Chen ; Regulating the mammalian genome - the role of nuclear architecture, R. Berezney; Co-operation of phosphatidylinositol transfer protein with phosphoinositide 3-gamma kinase in vitro, G.S. Kular, A. Chaudhary ; Gene expression profiling in RAS oncogene-transformed cell lines and in solid tumors using subtractive suppression hybridization and cDNA arrays, C. Sers, O.I. Tchernitsa ; Reciprocal regulation - recognition of pattern of gene expression in cancer cells, G. Weber; Detection of apoptosis in tumors using magnetic resonance imaging and spectroscopy, K.M. Brindle; Mitochondria and ceramide - intertwined roles in regulation of apoptosis, H. Birbes, S. El Bawab ; The importance of tumor metabolism in cancer prognosis and therapy; pre-clinical studies on rodent tumors with agents that improve tumor oxygenation, M. Stubbs, S.P. Robinson ; Overexpression of protein disulfide isomerase-like protein in a mouse leukemia L1210 cell line selected for resistance to 4-methyl-5-amino-1-formylisoquinoline thiosemicarbazone, a ribonucleotide reductase inhibitor, T.R. Crenshaw, J.G. Cory; Structure-based development of cathepsin L inhibitors and therapeutic applications for prevention of cancer metastasis and cancer-induced osteoporosis, N. Katunuma, H. Tsuge ; The atypical PKC scaffold protein P62 is a novel target for anti-inflammatory and anti-cancer therapies, J. Moscat, M.T. Diaz-Meco; Inositides in the nucleus - regulation of nuclear PI-PLC-beta1, L. Cocco, A.M. Martelli ; Regulation of phospholipase C-gamma 1 by protein kinase A-dependent phosphorylation, Sun Sik Bae, Jang Hyun Choi ; DGK and nuclear signaling nuclear diacylglycerol kinases in IIC9 cells, L. Bregoli, B. Tu-Sekine ; The functional efficiency of lipogenic and cholesterogenic gene expression in normal mice and in mice lacking the peroxisomal proliferator-activated receptor-alpha, (PPAR alpha), G.F. Gibbons, D. Patel ; Regulation of the activity of the pyruvate dehydrogenase complex, R.A. Harris, M.M. Bowker-Kinley ; Regulation of the intracellular localization of phosphoinositide-specific phospholipase c delta H. Yagisawa, M. Yamaga ; Lysosomal cathepsins - structure, role in antigen processing and presentation, and cancer, V. Turk, B. Turk ; Application of 15N to the study of hepatic nitrogen metabolism, J.T. Brosnan, M.E. Brosnan ; Regulation of glycolysis by Raf protein serine/threonine kinases, V. Le Mellay, R. Houben ; Regulation of the HIF pathway - enzymatic hydroxylation of a conserved prolyl residue in hypoxia-inducible factor alpha subunits governs capture by the pVHL E3 ubiquitin ligase complex, D.R. Mole, C.W. Pugh ; If at first you don't succeed...fructose utilization by Escherichia coli, H. Kornberg.