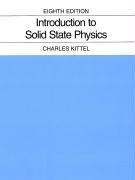 Format

Inbunden (Hardback)

Språk

Engelska

Antal sidor

704

Utgivningsdatum

2004-10-01

Upplaga

8th Edition

Förlag

Illustratör/Fotograf

Illustrationer

Illustrations

Dimensioner

243 x 196 x 32 mm

Vikt

1220 g

Antal komponenter

1

Komponenter

,

ISBN

9780471415268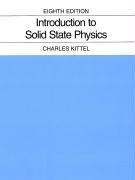 Introduction to Solid State Physics
Skickas inom 2-5 vardagar.
Fri frakt inom Sverige för privatpersoner.
Since the publication of the first edition over 50 years ago, Introduction to Solid State Physics has been the standard solid state physics text for physics students. The author's goal from the beginning has been to write a book that is accessible to undergraduates and consistently teachable. The emphasis in the book has always been on physics rather than formal mathematics. With each new edition, the author has attempted to add important new developments in the field without sacrificing the book's accessibility and teachability. A very important chapter on nanophysics has been written by an active worker in the field. This field is the liveliest addition to solid state science during the past ten years The text uses the simplifications made possible by the wide availability of computer technology. Searches using keywords on a search engine (such as Google) easily generate many fresh and useful references
Passar bra ihop
+
Fler böcker av Charles Kittel
Bloggat om Introduction to Solid State Physics
Övrig information
Charles Kittel did his undergraduate work in physics at M.I.T and at the Cavendish Laboratory of Cambridge University. He received his Ph.D. from the University of Wisconsin. He worked in the solid state group at Bell Laboratories, along with Bardeen and Shockley, leaving to start the theoretical solid state physics group at Berkeley in 1951. His research has been largely in magnetism and in semiconductors. In magnetism he developed the theories of ferromagnetic and antiferromagnetic resonance and the theory of single ferromagnetic domains, and extended the Bloch theory of magnons. In semiconductor physics he participated in the first cyclotron and plasma resonance experiments and extended the results to the theory of impurity states and to electron-hole drops. He has been awarded three Guggenheim fellowships, the Oliver Buckley Prize for Solid State Physics, and, for contributions to teaching, the Oersted Medal of the American Association of Physics Teachers, He is a member of the National Academy of Science and of the American Academy of Arts and Sciences.
Innehållsförteckning
CHAPTER 1: CRYSTAL STRUCTURE. Periodic Array of Atoms. Fundamental Types of Lattices. Index System for Crystal Planes. Simple Crystal Structures. Direct Imaging of Atomic Structure. Nonideal Crystal Structures. Crystal Structure Data. CHAPTER 2: WAVE DIFFRACTION AND THE RECIPROCAL LATTICE. Diffraction of Waves by Crystals. Scattered Wave Amplitude. Brillouin Zones. Fourier Analysis of the Basis. CHAPTER 3: CRYSTAL BINDING AND ELASTIC CONSTANTS. Crystals of Inert Gases. Ionic Crystals. Covalent Crystals. Metals. Hydrogen Bonds. Atomic Radii. Analysis of Elastic Strains. Elastic Compliance and Stiffness Constants. Elastic Waves in Cubic Crystals. CHAPTER 4: PHONONS I. CRYSTAL VIBRATIONS. Vibrations of Crystals with Monatomic Basis. Two Atoms per Primitive Basis. Quantization of Elastic Waves. Phonon Momentum. Inelastic Scattering by Phonons. CHAPTER 5: PHONONS II. THERMAL PROPERTIES. Phonon Heat Capacity. Anharmonic Crystal Interactions. Thermal Conductivity. CHAPTER 6: FREE ELECTRON FERMI GAS. Energy Levels in One Dimension. Effect of Temperature on the Fermi-Dirac Distribution. Free Electron Gas in Three Dimensions. Heat Capacity of the Electron Gas. Electrical Conductivity and Ohm's Law. Motion in Magnetic Fields. Thermal Conductivity of Metals. CHAPTER 7: ENERGY BANDS. Nearly Free Electron Model. Bloch Functions. Kronig-Penney Model. Wave Equation of Electron in a Periodic Potential. Number of Orbitals in a Band. CHAPTER 8: SEMICONDUCTOR CRYSTALS. Band Gap. Equations of Motion. Intrinsic Carrier Concentration. Impurity Conductivity. Thermoelectric Effects. Semimetals. Superlattices. CHAPTER 9: FERMI SURFACES AND METALS. Construction of Fermi Surfaces. Electron Orbits, Hole Orbits, and Open Orbits. Calculation of Energy Bands. Experimental Methods in Fermi Surface Studies. CHAPTER 10: SUPERCONDUCTIVITY. Experimental Survey. Theoretical Survey. High-Temperature Superconductors. CHAPTER 11: DIAMAGNETISM AND PARAMAGNETISM. Langevin Diamagnetism Equation. Quantum Theory of Diamagnetism of Mononuclear Systems. Paramagnetism. Quantum Theory of Paramagnetism. Cooling by Isentropic Demagnetization. Paramagnetic Susceptibility of Conduction Electrons. CHAPTER 12: FERROMAGNETISM AND ANTIFERROMAGNETISM. Ferromagnetic Order.