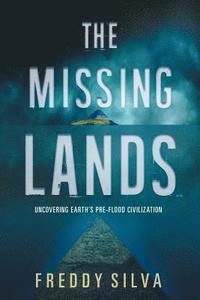 Format

Häftad (Paperback / softback)

Språk

Engelska

Antal sidor

374

Utgivningsdatum

2019-04-22

Förlag

Illustrationer

Illustrations

Dimensioner

235 x 155 x 22 mm

Vikt

564 g

Antal komponenter

1

Komponenter

402:B&W 6 x 9 in or 229 x 152 mm Perfect Bound on Creme w/Matte Lam

ISBN

9780578482194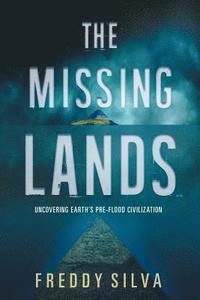 The Missing Lands
Uncovering Earth's Pre-flood Civilization
Skickas från oss inom 7-10 vardagar.

Fri frakt över 199 kr för privatkunder i Sverige.
It has been a mystery how humans suddenly ?discovered? civilization around 8000 BC.

But ask indigenous people the world over and they will state that, 12,000 years ago ? during a period called the Younger Dryas ? another culture lived alongside them. Described as unusually tall, fair-skinned, red-haired or blonde, these ?gods? knew how to bend the forces of nature, enabling them to built extraordinary megalithic temples and develop a comparatively advanced civilization.

After a global flood wiped out their island homelands, the remaining gods emerged at strategic locations to rebuild their former world, and teach human survivors the roots of civilized society. Then, they vanished.

Who were these people? Where did they come from? And what did they want with us?

From the Birthplace of the Gods in New Zealand, to the Andean home of the Shining People, and the Yucatec temple cities of the People of The Serpent, best-selling author Freddy Silva re-examines the world?s flood traditions and discovers an interconnected web of master seafarers, astronomers and magicians, their monuments and traditions, and a previously unknown island nation where the antediluvian gods lived before it sank. He also examines the environmental challenge they faced and how it is destined to reoccur, the outcome of which will be determined by the very people they once sought to elevate from barbarism ? ourselves.
Passar bra ihop
+
Fler böcker av Freddy Silva
Övrig information
Freddy Silva is a best-selling author, and a leading researcher of ancient civilizations, restricted history, sacred sites and their interaction with consciousness. He has published six books in five languages.

Described by one CEO as "perhaps the best metaphysical speaker in the world right now," for two decades he has been an international keynote speaker, with notable appearances at the International Science and Consciousness Conference, the International Society For The Study Of Subtle Energies & Energy Medicine, and the Association for Research and Enlightenment.

He is a regular contributor to GAIA TV, and has appeared on The History Channel, BBC, and numerous international radio shows such as Coast To Coast, and Fade To Black.

He is also a documentary filmmaker, art photographer, and leads private tours to sacred sites.
Innehållsförteckning
1 the certainty that things are much older 18,000-year old temples; aymara as a designed language; civilization suddenly appears. 2 last minute on earth flood eyewitness accounts; rebuilding at high altitude; the value of myth; dating the flood. 3 the birthplace of gods new zealand's hidden prehistory; redhair giants; urukehu gods; where the gods first drew breath; waitaha, the first people; the tiwanaku-easter island-new zealand antediluvian connection. 4 built before the flood the inka didn't build it; age of tiwanaku; andean building periods; viracocha and shining ones; white-skinned tall people 5 beards the puquina of mu; gods wore beards; easter island's underwater quarry; göbekli tepe, hill of osiris 10,450 bc; temples inherited from antediluvian civilization 6 polynesian blondes, andean redheads the mandan of dakota; missing land of anunaki; red-haired viracocha; pacific island megaliths link to andes and egypt; giants on samoa, and solomon islands; egyptian language in polynesia; red hair, fair skin people of new zealand; white skinned people of ra; elongated skulls of paracas and the black sea 7 built before the flood redux mystery of the kaimanawa wall; gunung padang temple, 22,000 bc; 30,000-year old oklahoma floor; jericho c.9000 bc; baalbek's 1800-ton monoliths; baalbek-giza alignment 8 made in egypt before the flood osirion cygnus alignment 10,000 bc; antediluvian culture at iwnw 10,400 bc; rebuilding the former world of the gods; sudden nile agricultural revolution; pyramids as antediluvian buildings; pyramids and vega 12,000 bc 9 the itza, the kaan and the balam itz arrive in yucatan 9,600 bc; sunken atitlàn; uxmal and the architects of the sky; mayans validate plato; itzamma, kukuulkaan and quetzcoatl; comparison to japan; the olmec of mu'ul; drowned caves and mayan artefacts. 10 suddenly submerged menhirs 6000 ft below sea level; maltese temples at 12,000 bc; maltese art in tiwanaku; açores' underwater pyramid; cuban underwater city ; nan madol and tall sorcerers; sunken citadel of yoganumi; kumari kandam and antediluvian academies. 11 seven sages, tall gods and other immortals seven rishis; home of the followers of horus; 26,000 years of egyptian, sumerian, maya and chinese dynasties; osaka megaliths; traditions of flying gods 12 people of the serpent portugal's flood gods; the kaanul of yucatan; quetzcoatl the caucasian; serpent cities; chinese divine bloodline; nagas of the east; angkor and draco in 10,500 bc 13 a meeting with the lords of anu anunaki on easter island; home of the anu in bahrain; nommos of the dogon; records preserved for 150,000 years; ua-annu and apkallu created civilization before flood; idris, enoch and thoth as one; arrival of the watchers 14 the mechanics of a comet inland salt water lakes; hopi in 8000 bc; comet impacts and the younger dryas; comparing solon, plato, the egyptians, popol vuh and akkadian myth; flipping poles and changes to planet orbit 15 missing coasts crust...