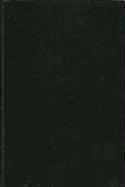 Fler böcker inom
Format

Inbunden (Hardback)

Språk

Engelska

Antal sidor

400

Utgivningsdatum

2004-11-01

Förlag

Dimensioner

241 x 158 x 44 mm

Vikt

861 g

Antal komponenter

1

ISBN

9780759103252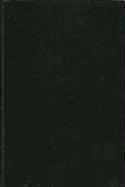 Gay Religion
Bokens leverantör håller tillfälligt stängt på grund av Coronapandemin. Klicka "Bevaka" för att få ett mejl när boken går att beställa igen eller välj ett annat format nedan.
Conflicts over homosexuality and gay rights threaten to break apart denominations, if not North American society. These heated theological and political debates have, as well, obscured the fact that many gays and lesbians are religiously active individuals. Gay Religion is the first book to give a straightforward presentation of the spiritual lives, practices and expressions of gays, lesbians, bisexuals, and transgender. Drawing from a wide range of religious traditions, new and established scholars explore the range of gay religious expression in denominations, sects, and even outside recognized religious institutions. The essays ask what these religious innovations mean to the continually evolving religious environment of North America. With its helpful section introductions and an appendix providing profiles of organizations involved, Gay Religion is a unique and compelling resource for anyone interested in homosexuality and American religion.
Recensioner i media
This collection of essays can inform an issue that has too much divided religious folk in recent decades. Perhaps if we knew more about the subject we seem determined to debate so fiercely we might make some progress toward actually hearing one another. Thumma and Gray have given us a source of information which has heretofore been entirely missing. Now, if we will use it the church might return to its more ancient work. -- Rev. Michael S. Piazza, Dean of the Cathedral of Hope, Dallas Gay Religion, with its valuable and insightful array of articles, maps an uncharted terrain of translesbigay spirituality in contemporary American religious culture. The authors provide insight into the diverse strategies that translesbigays use to negotiate between institutional religion and their sexual orientation identities. It also highlights creative, innovative forms of rainbow spirituality, from queer appropriation of Catholic saints, to reconciling congregations to the spiritual experiences of leather spirituality, evangelical gospel drag, and circuit parties. The volume testifies to the vibrant spirituality of a community, often oppressed by religion. -- Robert Goss, MCC Pastor/Theologian and author of Jesus ACTED UP and Queering Christ. Gay Religion provides a valuable resource, both as a text and a typology, to continue studying and documenting the relationship between homosexuality and religion in the United States in the twenty-first century. It will be a valuable resource in the classroom to enable students to see the complexity of the LGBT lifestyle both in American religion and society. Furthermore, Gay Religion will spur current students to become scholars of the emerging field of gay religion. -- Craig This * Journal Of Men, Masculinities and Spirituality * Putting a human face on what is too often contested as an abstract concept, Thumma and Gray and their contributors do not so much debate the possibility of gay religion as portray its reality. In vivid accounts of Protestant, Catholic, Jewish, Buddhist, Santeria, neo-Pagan and other LGBT communities, readers will encounter much that is comfortingly familiar alongside that which is new and startling. The collection and the realities it depicts testify to the inexhaustible adaptability and diversity of American religion. This is an important and timely book. -- R Stephen Warner, professor of sociology, University of Illinois at Chicago
Övrig information
Scott Thumma is professor of sociology of religion and web and distance education at the Hartford Institute for Religion Research, Hartford Seminary. Edward R. Gray is visiting assistant professor of religion at Emory University and the executive director of YouthPride, a community based youth service and advocacy organization in Atlanta.
Innehållsförteckning
Chapter 1 Foreword Chapter 2 Introduction Part 3 Part I: Denominational Heritage Expressions Chapter 4 Part I Introduction Chapter 5 Gay Gods of the City: The Emergence of the Gay and Lesbian Ethnic Parish Chapter 6 Reconciling Congregations Bridging Gay and Straight Communities Chapter 7 No Longer an Oxymoron: Integrating Gay and Lesbian Seventh-day Adventist Identities Chapter 8 Negotiating a Religious Identity: The Case of the Gay Evangelical Chapter 9 Why Join A Gay Synagogue? Chapter 10 Latter-Day Saint Lesbian, Gay, Bisexual, and Transgendered Spirituality Chapter 11 Sexuality and Gender in Santeria: LGBT Identities at the Crossroads of Santeria Religious Practices and Beliefs Chapter 12 Lesbian, Gay, and Bisexual Buddhist Practitioners Chapter 13 Shades of Grey or Back to Nature? The Enduring Qualities of Ex-Gay Ministries Part 14 Part II: Subaltern / Sectarian Expressions Chapter 17 Part Introduction Chapter 17 Pluralism and Diversity: Music as Discourse and Information in a Gay and Lesbian Congregation Chapter 18 "St Gerard Teaches Him That Love Cancels That Out:" Devotion to St. Gerard Maiella Among Italian American Catholic Gay Men in Newark, New Jersey Chapter 19 A Religion of One's Own: Gender and LGBT Religiosities Chapter 20 Liberation in Truth: African American Lesbians Reflect on Religion, Spirituality, and Their Church Chapter 21 Utopian Imaginaries and Faerie Practice:Mapping Routes of Relational Agency Chapter 22 Queering the Dragonfest: Changing Sexualities in a Post- Patriarchal Religion Part 23 Part III: Popular Expressions Chapter 24 Part III Introduction Chapter 25 The Gospel Hour: Liminality, Identity, & Religion in a Gay Bar Chapter 26 Intermediaries: Spirit and Transcendence in a Sample of "Third Gendered" North Americans Chapter 27 Rite to Party: Circuit Parties and Religious Experience Chapter 30 Gay Men's Spiritual Experience in the Leather Community Chapter 30 The Harvey Milk Show: Violence, Desire, and Gay Popular Culture Chapter 31 Conclusion: Gay Religion as a Cultural Production Chapter 31 The Spirit Within: Gay Male Culture as a Spiritual Venue Chapter 32 Appendix: LGBT Religious Support and Advocacy Group Information Chapter 33 Index