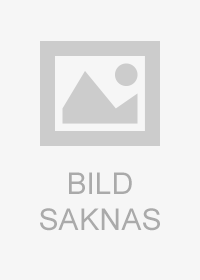 Fler böcker inom
Format

Inbunden (Hardback)

Språk

Engelska

Antal sidor

1618

Utgivningsdatum

2002-06-01

Upplaga

1

Förlag

Illustrationer

illustrations

Dimensioner

254 x 184 x 127 mm

Vikt

3265 g

Antal komponenter

1

Komponenter

4 Hardbacks

ISBN

9780761974581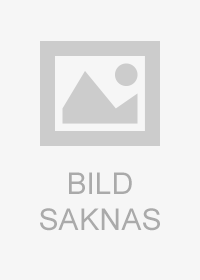 Fundamentals of Organizational Behavior
4 Vols
Skickas inom 3-6 vardagar.
Fri frakt inom Sverige för privatpersoner.
Fundamentals in Organizational Behavior brings together the most influential and field-defining articles in organizational behaviour. The volumes are a collection of the published works from leading international scholars and academics throughout the world, collated from the foremost journals in the field.

Organizational behaviour has grown enormously over the last decade. As the nature of work dramatically changes, the science of organizational behaviour is now critical in informing practice. It is therefore absolutely vital that a solid academic reference is available which presents the outstanding work and research in the field. This resource allows scholars and researchers to be more effectively informed of the main developments, while also setting the tone for future research.

Fundamentals in Organizational Behavior presents the `gold standard' for university business and management schools. The articles provide the foundation stones for a true understanding of the development of organizational behavior. Academics researching and writing will be enhanced with an understanding of the discipline's past - and future - and enabled to tackle the topical agenda items associated with the changing nature of work.

The articles in this four-volume work have been selected by Professor Cary Cooper with a team of Associate Editors, all expert academics in Business and Management. Professor Cooper provides a full introduction to this major reference, offering an overview of the field, as well as drawing on the explanations from his Associate Editors about the qualities of the various articles and what they have brought to the field.

This is an important reference tool for all libraries concerned with organizational behavior, human resource management, organizational psychology and management studies more generally, as well as sociology and psychology.

ASSOCIATE EDITORS

Gary Latham, Secretary of State Professors of Organizational Effectiveness

Joseph Rotham School of Managment

University of Toronto

Canada

Arie Shirom, Tel Aviv University

Israel

Jone L Pearce, University of California, Irvine

Rick Mowday

Gerald B Bashaw, University of Oregon

Angelo DeNisi, Managment Department

Lowry Mays College of Business

Texas A&M University

John W Slocum, Jr

Paul Corey, Professor of Managment and Organization, Cox School of Business,

Southern Methodist University

Anne Tsui, Hong Kong University of Science and Technology, Distingushed Visiting Professor of Peking University

Hong Kong University, China

Benjamin Schneider, Department of Managment, University of Maryland

Fred Luthans, Department o...
Passar bra ihop
+
Bloggat om Fundamentals of Organizational Behavior
Övrig information
Cary L. Cooper is Distinguished Professor of Organizational Psychology and Health at Lancaster University Management School.
Innehållsförteckning
VOLUME ONE PART ONE: THE INDIVIDUAL SECTION ONE: DISPOSITIONAL EFFECTS IN ORGANIZATIONAL BEHAVIOR Employee Reactions to Job Characteristics - J Richard Hackman and Edward E Lawler III Maslow Reconsidered - Mahmoud A Wahba and Lawrence G Bridwell A Review of Research on the Need Hierarchy Theory Consequences of Individual Feedback on Behavior in Organizations - Daniel R Ilgen, Cynthia D Fisher and M Susan Taylor A Meta-Analysis of Realistic Job Preview Experiments - Steven L Premack and John P Wanous Stability in the Midst of Change - Barry M Staw and Jerry Ross The Dispositional Approach to Job Attitudes The Big Five Personality Dimensions and Job Performance - Murray R Barrick and Michael K Mount A Meta-Analysis SECTION TWO: MOTIVATION The Role of Financial Compensation in Industrial Motivation - Robert L Opsahl and Marvin D Dunnette Toward a Theory of Task Motivation and Incentives - Edwin A Locke Effects of Externally Mediated Rewards on Intrinsic Motivation - Edward L Deci On the Folly of Rewarding A, While Hoping for B - Steven Kerr SECTION THREE: LEADERSHIP A Path Goal Theory of Leader Effectiveness - Robert J House The Effects of Leadership Training and Experience - Fred E Fiedler A Contingency Model Interpretation Substitutes for Leadership - Steven Kerr and John M Jermier Their Meaning and Measurement The Romance of Leadership - James R Meindl, Sanford B Ehrlech and Janet M Dukerich The Ambiguity of Leadership - Jeffrey Pfeffer SECTION FOUR: DECISION-MAKING Resolving Scientific Disputes by the Joint Design of Crucial Experiments by the Antagonists - Gary P Latham, Edwin A Locke and Miriam Erez Application to the Erez-Latham Dispute Regarding Participation in Goal Setting VOLUME TWO PART ONE: THE INDIVIDUAL (CONTINUED) SECTION FOUR: DECISION MAKING (CONTINUED) A Social Information Processing Approach to Job Attitudes and Task Design - Gerald R Salancik and Jeffrey Pfeffer The Framing of Decisions and the Psychology of Choice - Amos Tversky and Daniel Kahneman PART TWO: INDIVIDUAL AND GROUP INTERFACE IN ORGANIZATIONS SECTION ONE: JOB AND ORGANIZATION PERFORMANCE Toward a Taxonomy of Human Performance - Edwin A Fleishman Attribution of the 'Causes' of Performance - Barry M Staw A General Alternative Interpretation of Cross-Sectional Research on Organizations Job Satisfaction and Job Performance - Michelle T Iffaldano and Paul M Muchinsky A Meta-Analysis Goal Setting and Task Performance - Edwin A Locke et al 1969 - 1980 SECTION TWO: JOB SATISFACTION The Effect of Performance on Job Satisfaction - Edward E Lawler III and Lyman W Porter Expectancy Models of Job Satisfaction, Occupational Preference and Effort - Terence R Mitchell A Theoretical, Methodological and Empirical Appraisal An Examination of Need-Satisfaction Models of Job Attitudes - Gerald R Salancik and Jeffrey Pfeffer Participation's Effects of Performance and Satisfaction - John A Wagner III A Reconsideration of Research Evidence SECTION THREE: TEAMS AND GROUPS IN ORGANIZATIONS Assets and Liabilities in Group Problem Solving - Norman R F Maier The Need for an Integrative Function Work Group Demography, Social Integration and Turnover - Charles A O'Reilly III, David F Caldwell and William P Barnett Habitual Routines in Task-Performing Groups - Connie J G Gersick and J Richard Hackman Interdependence and Group Effectiveness - Ruth Wageman SECTION FOUR: PERSON-ORGANIZATION FIT People and Organizational Culture - Charles A O'Reilly III, Jennifer Chatman and David F Caldwell A Profile Comparison Approach to Assessing Person-Organization Fit Person-Organization Fit - Amy L Kristof An Integrative Review of Its Conceptualizations, Measurement and Implications VOLUME THREE PART TWO: INDIVIDUAL AND GROUP INTERFACE IN ORGANIZATIONS (CONTINUED) SECTION FOUR: PERSON-ORGANIZATION FIT (CONTINUED) Alternative Approaches to the Employee-organizational Relationship - Anne S Tsui, Jone L Pearce, Lyman W Porter and Angela M Tripoli Do