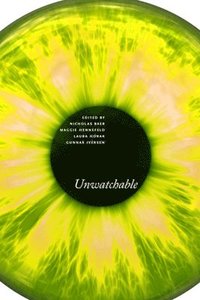 Fler böcker inom
Format

Häftad (Paperback / softback)

Språk

Engelska

Antal sidor

412

Utgivningsdatum

2019-01-30

Upplaga

None

Förlag

Medarbetare

Baer, Nicholas (ed.), Hennefeld, Maggie (ed.), Horak, Laura (ed.)

Illustrationer

51 images

Dimensioner

224 x 150 x 28 mm

Vikt

545 g

Antal komponenter

1

ISBN

9780813599588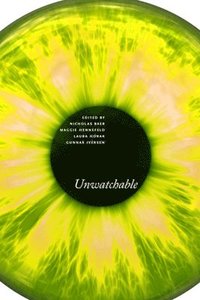 Unwatchable
Skickas inom 10-15 vardagar.
Fri frakt inom Sverige för privatpersoner.
Finns även som
Skickas inom 10-15 vardagar
We all have images that we find unwatchable, whether for ethical, political, or sensory and affective reasons. From news coverage of terror attacks to viral videos of police brutality, and from graphic horror films to transgressive artworks, many of the images in our media culture might strike us as unsuitable for viewing. Yet what does it mean to proclaim something "unwatchable": disturbing, revolting, poor, tedious, or literally inaccessible? With over 50 original essays by leading scholars, artists, critics, and curators, this is the first book to trace the "unwatchable" across our contemporary media environment, in which viewers encounter difficult content on various screens and platforms. Appealing to a broad academic and general readership, the volume offers multidisciplinary approaches to the vast array of troubling images that circulate in global visual culture.
Passar bra ihop
+
Recensioner i media
"A substantial collection of essays, bristling with anxiety about the social impact of the kind of mediations broadcasting the news requires of us daily." -Times Literary Supplement "The essay collection Unwatchable places the concept of "that which cannot be viewed" at the center of almost every discussion about media aesthetics, theory, and politics that is currently taking place, from representation theory to the ethics of the spectator. The more than fifty essays in the collection illuminate the concept from all angles and make the book an indispensable introduction for everyone interested in media culture." - Filmkrant
Övrig information
Nicholas Baer is a collegiate assistant professor in the humanities and Harper-Schmidt Fellow in the Society of Fellows at the University of Chicago in Illinois. He is the coeditor of the award-winning The Promise of Cinema: German Film Theory, 1907-1933. Maggie Hennefeld is an assistant professor of cultural studies and comparative literature at the University of Minnesota, Twin Cities. She is the author of Specters of Slapstick and Silent Film Comediennes. Laura Horak is an associate professor of film studies at Carleton University in Ottawa, Canada. She is the author of the award-winning Girls Will Be Boys: Cross-Dressed Women, Lesbians, and American Cinema, 1908-1934 (Rutgers University Press). Gunnar Iversen is a professor of film studies at Carleton University. He is the author, coauthor, or editor of more than twenty books.
Innehållsförteckning
Introduction: Envisioning the Unwatchable Part I: Violence and Testimony Theorizing the Unwatchable 1. W. J. T. Mitchell, Unwatchable 2. Boris Groys, The Gaze from Within 3. Fred Moten and Stefano Harney, The Unwatchable and the Unwatchable 4. Alenka Zupancic, Melting Into Visibility 5. Meghan Sutherland, Pro Forma Spectacles of Destruction 6. Jonathan Crary, Terminal Radiance 7. Poulomi Saha, Unwatched/Unmanned: Drone Strikes and the Aesthetics of the Unseen 8. Alex Bush, Breakaway 9. Meir Wigoder, The Watchability of the Unwatchable: Television Disaster Coverage Bearing Witness 10. Peter Geimer, The Incommensurable 11. Leshu Torchin, Not Seeing is Believing: The Unwatchable in Advocacy 12. Frances Guerin, Even If She Had Been a Criminal: A Past Unwatched 13. Federico Windhausen, Deframing Evidence: A Transmission from Los ingravidos 14. Emily Wills, Alan Kurdi's Body on the Shore Visual Regimes of Racial Violence 15. Stanley Wolukau-Wanambwa, Held Helpless in the Breach: On American History X 16. Jared Sexton, The Flash of History: On the Unwatchable in Get Out 17. Alexandra Juhasz, Nothing is Unwatchable for All 18. Michael Boyce Gillespie, Empathy. Complicity. Spectacularization and Resistance 19. Alok Vaid-Menon, Entertainment Value 20. Alec Butler, Holocausts, Headdresses, Hallowe'en 21. Danielle Peers, Unwitnessable: Outrageous Ableist Impersonations and Unwitnessed Everyday Violence Part II: Histories and Genres The Tradition of Provocateurs 22. Asbjorn Gronstad, The Two Unwatchables 23. Akira Lippit, Real Horrorshow 24. Mauro Resmini, Asymmetries of Desire: Salo or the 120 Days of Sodom 25. Mattias Frey, Unstomachable: Irreversible and the Extreme Cinema Tradition Enduring the Avant-Garde 26. Christophe Wall-Romana, Unwatchability by Choice: Isou's Venom and Eternity 27. Kenny Berger, The Refusal of Spectacle: Debord's Howls for Sade 28. J. Hoberman, Warhol's Empire: Unwatched and Unwatchable 29. Noel Carroll, Warhol's Empire 30. Erika Balsom, Watching Paint Dry Visceral Responses to Horror 31. Vivian Sobchack, "Peek-a-boo": Thoughts on (Maybe Not) Seeing Two Horror Films 32. B. Ruby Rich, Why I Cannot Watch Horror Movies 33. Genevieve Yue, Apotropes Pornography and the Question of Pleasure 34. Susie Bright, I Am Curious (Butterball) 35. Bill Nichols, At the Threshold to the Void Archives and the Disintegrating Image 36. Elif Rongen-Kaynakci, Restoring Blood Money 37. Jan Olsson, Negotiating Garbo 38. Philipp Stiasny and Bennet Togler, Twilight of the Dead Part III: Spectators and Objects Passionate Aversions 39. Jonathan Rosenbaum, "Sad!": Why I Won't Watch Antichrist 40. Julian Hanich, Oh, Inventiveness! Oh, Imaginativeness! Precious Cinema and Its Discontents: A Rant 41. Nathan Lee, Transforming Nihilism 42. Jeffrey Sconce, The Biopic is an Affront to the Cinema Tedious Whiteness 43. Jack Halberstam, White Men Behaving Sadly 44. Mel Y. Chen, Two Tables and a Ladder: WCGW? 45. Brandy Monk-Payton, "You is Kind, You is Smart, You is Important" or, Why I Can't Watch The Help Reality Trumpism 46. Lynne Joyrich, TV Trumps 47. Abigail De Kosnik, The Once and Future Hillary: Why I Won't Watch Any Fictionalizations of the 2016 Election Pedagogy and Campus Politics 48. Paul Perez, Why We Can't Take a Joke 49. Jennifer Malkowski, The Bridge and Unteachable Films 50. Katariina Kyroela, Squirming in the Classroom: Fat Girl and the Ethical Value of Extreme Discomfort The Triggered Spectator 51. E. Ann Kaplan, What is an "Unwatchable" Film? (With Reference to Amour and Still Alice) 52. Barbara Hammer, Unwatchable Advertising 53. Samuel England, Sects, Fries, and Videotape 54. Rebecca Schneider, Off Watch Acknowledgments Filmography Bibliography Notes on Contributors Index