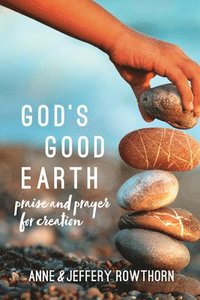 Fler böcker inom
Format

Inbunden (Hardback)

Språk

Engelska

Antal sidor

376

Utgivningsdatum

2018-11-30

Förlag

Dimensioner

260 x 184 x 31 mm

Vikt

975 g

Antal komponenter

1

ISBN

9780814644126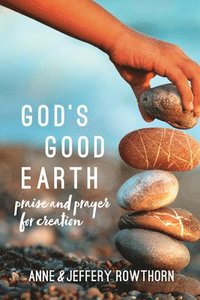 God's Good Earth
Praise and Prayer for Creation
Skickas inom 3-6 vardagar.
Fri frakt inom Sverige för privatpersoner.
God's Good Earth offers Christians and their communities an engaging resource for prayer, reflection, and worship that reflects and nourishes their efforts to serve God and care for God's creation. Compilers Anne and Jeffery Rowthorn have prepared 52 beautiful, ready-made prayer services, each around a specific theme, drawing from a rich variety of ecumenical resources: psalms and other responsive readings, Scripture, hymns, prayers, and reflections from the world's most engaging nature writers and interpreters of the social and cultural landscape. Each section can be used in full, or the user may select smaller sections; permission is granted to the purchaser to reproduce for use in public prayer. God's Good Earth forms hearts and minds to know that transformation is not only possible but essential if the Earth is to survive, healthy and whole. Those who enter into the book's praise and prayer will have their faith in God the Creator strengthened, their gratitude for the wonders of God's creation deepened, and their commitment to act on behalf of God's good earth enhanced. The print edition is printed with high production standards on recycled, FSC-certified paper.
Passar bra ihop
+
Recensioner i media
If you have ever been overwhelmed by a panorama from a mountaintop or overcome with wonder at the power of the sea as it rushes against a shore, this book is for you. If you have become concerned about the rising temperatures of our oceans and shorelines and understand that there is a religious dimension to these issues, this book is for you. If the social injustices that accompany environmental degradation are moral concerns, this book is for you. This collection of texts from 28 books of the Bible, 42 other authors, 37 writers of hymns plus 90 supplementary hymns, arranged in 52 thematic liturgies, provides those seeking a means to express their faith in both formal and informal settings. I warmly recommend this book to all who understand environmental issues in religious terms.Gregory E. Sterling, The Reverend Henry L. Slack Dean, The Lillian Claus Professor of New Testament, Yale Divinity School "In the end we will conserve only what we love," affirmed Senegalese conservationist Baba Dioum. "We will love only what we understand, and we will understand only what we are taught." The liturgies developed by Anne and Jeffery Rowthorn's book provide fifty-two ways to understand and love God's good earth more deeply. Their work leads us from praise and thanks to lament and confession and finally to a renewed commitment to all creation and a new sense of wonder at God's infinite imagination in fashioning this world. The Rowthorns challenge us to pray, sing, and act for the earth. Most of all, they give us the words and worship we need to love this world as God loves it, for the sake of the earth and for generations yet to come. It should be required text for every seminary course on liturgy and the worship leaders of every congregation.Rev. Talitha Arnold, Senior Minister, The United Church of Santa Fe This is an unusually rich and coherent collection, bringing together reflection, praise and challenge in just the right measure. We have imaginative and alive texts that will powerfully reinforce the necessary sense of both promise and urgency that we must learn to bring to the question of our Christian relation with the environment. It will be a great gift to the churches.Rowan Williams, Master of Magdalene College in Cambridge, UK, and former Archbishop of Canterbury What a sublime gift this new collection of liturgies is. I have loved praying with these wide-ranging, distinctive, profoundly moving texts. Among the burgeoning resources for a creation-attuned spirituality, Anne and Jeffery Rowthorn's book stands out. God's Good Earth is compelling in its language, ecumenical and global in scope, richly diverse in the voices it sounds, authentically theological, and-simply-beautiful. I recommend this volume enthusiastically.Teresa Berger, Professor of Liturgical Studies & Thomas E. Golden Jr. Professor of Catholic Theology, Yale Divinity School & Yale Institute of Sacred Music In God's Good Earth, Anne and Jeffery Rowthorn have blessed the churches with a beautiful and timely gift. Representing a rich diversity of traditions and voices, these 52 liturgies invite us to worship the God of creation, ponder our deep communion with all living things, repent of our responsibility for environmental destruction and its devastating consequences for marginalized peoples, and reform our actions in agreement with God's hopeful vision for the renewal of the earth.Dr. Thomas John Hastings, Executive Director, Overseas Ministries Study Center, New Haven, Connecticut Rich, abundant, fertile, and creative-the Rowthorns have drawn from broad and deep seas of wisdom to move hearts and mountains in search of Creation's healing. Worship frames for a year of weeks explore the wonder of God's creation, creatures human and not, and the groaning of all. May these prayers and poems, hymns and scriptures, reflections and blessings work their wondrous transformation in all God's people, for tikkun olam, repair of the interconnected
Bloggat om God's Good Earth
Övrig information
Anne Rowthorn has compiled four collections of ecological writings: Earth and All the Stars, Feast of the Universe, Song of the Universe, and The Wisdom of John Muir: 100+ Selections from the Letters, Journals, and Essays of the Great Naturalist. Jeffery Rowthorn, an Episcopal bishop, has compiled The Wideness of God's Mercy: Litanies to Enlarge Our Prayer. His hymns have been widely published and he has compiled three hymnals. His most recent collection (with Russell Schulz-Widmar) is Sing of the World Made New: Hymns of Justice, Peace, and Christian Responsibility.
Innehållsförteckning
CONTENTS Preface xi Foreword xiii Introduction xvii How to Use This Book xxii God the Creator and God's Glorious Creation 1. God the Creator 3 2. God's Glorious Creation 9 3. Sacred Earth 16 4. Living Waters 22 5. Wonder 28 6. The Song of Creation 34 7. God Be Praised 40 God's Physical Universe 8. Oceans 49 9. Sky 54 10. Wilderness 60 11. Mountains 67 12. Trees and Forests 74 13. Deserts 80 14. Universe 86 The Diversity of God's Creatures 15. God's Gift of Diversity 95 16. Biodiversity 101 17. The One Human Family 107 18. Children 113 19. The Wisdom of Indigenous Cultures 119 20. Animals 125 The Human Community and Its Needs 21. A Good Society 135 22. Farms 141 23. Agriculture with a Human Face 147 24. Water 154 25. Cities 160 26. Nations 166 27. Work 172 28. Simplicity 178 29. Compassion 184 30. Survival 190 31. The Language of Love 196 The Whole Creation Groaning in Travail 32. Exploitation of the Earth 205 33. The Culture of Death 212 34. The Lure of Money 218 35. Climate Change 224 36. Global Warming 230 37. Forgotten People 235 38. Poverty 241 39. Hunger 247 40. Migrants 253 41. Violence 259 42. Victims of War 265 43. Consequences 271 44. Judgment and Mercy 277 45. Death and Resurrection 283 Hope and the Future 46. Ecological Conversion 291 47. Action 298 48. Science 304 49. Healing Our Nation 311 50. Peace 317 51. Hope 323 52. Replenishing God's Good Earth 329 Index of Psalms and Other Biblical Readings 337 Index of Contemporary Reflections 341 Index of Hymns 343 Supplementary Hymns 345 Acknowledgments 350