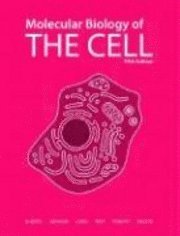 Fler böcker inom
Format

Inbunden (Hardback)

Språk

Engelska

Antal sidor

1392

Utgivningsdatum

2007-11-01

Upplaga

5 Rev ed

Förlag

Medarbetare

Roberts, Keith (förf)

Illustratör/Fotograf

Illustrationer

1526 colour illustrations

Dimensioner

280 x 215 x 45 mm

Vikt

3020 g

Antal komponenter

1

Komponenter

DVD-ROM

ISBN

9780815341055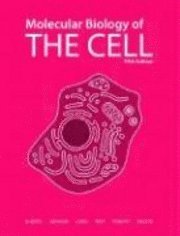 Molecular Biology of the Cell
Tillfälligt slut – klicka "Bevaka" för att få ett mejl så fort boken går att köpa igen.
Finns även som
Skickas inom 7-10 vardagar

Skickas inom 7-10 vardagar

Skickas inom 11-20 vardagar (specialorder)
For nearly a quarter century Molecular Biology of the Cell has been the leading cell biology textbook. This tradition continues with the new Fifth Edition, which has been completely revised and updated to describe our current, rapidly advancing understanding of cell biology. To list but a few examples, a large amount of new material is presented on epigenetics; stem cells; RNAi; comparative genomics; the latest cancer therapies; apoptosis (now its own separate chapter); and cell cycle control and the mechanics of M phase (now integrated into one chapter). The hallmark features of Molecular Biology of the Cell have been retained, such as its consistent and comprehensive art program, clear concept headings, and succinct section summaries. Additionally, in response to extensive feedback from readers, the Fifth Edition now includes several new features. It is now more portable. Chapters 1-20 are printed and Chapters 21-25, covering multicellular systems, are provided as PDF files on the free Media DVD-ROM which accompanies the book.* And for the first time, Molecular Biology of the Cell now contains end-of-chapter questions. These problems, written by John Wilson and Tim Hunt, emphasize a quantitative approach and the art of reasoning from experiments, and they will help students review and extend their knowledge derived from reading the textbook. The Media DVD-ROM, which is packaged with every copy of the book, contains PowerPoint(R) presentations with all of the figures, tables and micrographs from the text (available as JPEGs too). Also included is the Media Player, which plays over 125 movies-animations, videos, and molecular models-all with voice-over narration. A new reader-friendly feature is the integration of media codes throughout the text that link directly to relevant videos and animations. The Media DVD-ROM holds the multicellular systems chapters (21-25) of the text as well. By skillfully extracting the fundamental concepts from this enormous and ever-growing field, the authors tell the story of cell biology, and thereby create a coherent framework through which readers may approach and enjoy this subject that is so central to all of biology. * There is also a reference edition of Molecular Biology of the Cell, Fifth Edition (ISBN 978-0-8153-4111-6) that contains Chapters 1-25 entirely in printed format.
Recensioner i media
"Throughout the book, emphasis is placed not just on what 'we know' but also on 'how we know' and 'what remains to be discovered'- important for engaging and enthusing students...A quarter of a century after the first edition revolutionised cell biology textbooks, the new edition is as fresh, comprehensive and above all, as readable as ever...Like its predecessors, this is a superb textbook for advanced undergraduate and postgraduate students." -British Society for Developmental Biology Newsletter, Summer 2008, Vol. 29, No. 1 "Professors, lecturers, and instructors will find the fifth edition of the book Molecular Biology of the Cell and its accompanying Problems Book to be an excellent choice for guiding their students through the maze of the cell's molecular structures and biochemical processes...With countless colorful illustrations and a large number of photographs and tables, reading the text becomes not only an educational experience, but also a highly enjoyable one for those students who wish to discover the inner workings of the magnificent cellular machine...Educators will also find the DVD-ROM to be a rich electronic resource when compiling their lectures...No less important is the Problems Book, which contains numerous exercises and questions that are an integral part of the learning process, and that teachers, instructors, and students are sure to appreciate." The Quarterly Review of Biology, September 2008, Volume 83, Number 3 "It has been 25 years since the first edition of Molecular Biology of the Cell (MBoC) was published, which means that roughly half of today's practicing scientists do not remember life without this cell biology 'bible'. The other half might recall how the book almost instantly filled a void with refreshingly clear and engaging writing illustrated with extensive diagrams and figures...MBoC has only improved over its several editions, growing with the rapid advances in the field to become an essential resource for students at all levels and a trusted first stop for researchers transitioning into unfamiliar areas of cell biology...An enduring strength of the book is that it remains a comprehensive textbook...In addition to the comprehensive updating of every chapter, another reason to consider acquiring edition five is the improved integration of the print volume with an extensive array of videos and animations in the 'Cell Biology Interactive' provided on the accompanying DVD...Another welcome improvement in MBoC5 helps link the textbook to the lab - there are now problems printed at the ends of the first 20 chapters. Whereas some are designed to facilitate information retention, the best problems stimulate thought and challenge the reader to think about experimental approaches for learning new things about cell biology...the MBoC5 package is a fantastic resource and well worth the upgrade." -Development (Company of Biologists) 135, 3973-3974 (2008) "[Molecular Biology of the Cell] is a marvelous textbook. Once again, the authors are to be congratulated on a superb achievement. We are amazed at the scope and depth of information provided." - Bioscience Education
Bloggat om Molecular Biology of the Cell
Övrig information
Bruce Alberts received his PhD from Harvard University and is Professor of Biochemistry and Biophysics at the University of California, San Francisco. For 12 years, he served as President of the U.S. National Academy of Sciences (1993-2005). Alexander Johnson received his PhD from Harvard University and is Professor of Microbiology and Immunology and Director of the Biochemistry, Cell Biology, Genetics, and Developmental Biology Graduate Program at the University of California, San Francisco. Julian Lewis received his DPhil from the University of Oxford and is a Principal Scientist at the London Research Institute of Cancer Research UK. Martin Raff received his MD from McGill University and is at the Medical Research Council Laboratory for Molecular Cell Biology and the Biology Department at University College London. Keith Roberts received his PhD from the University of Cambridge and is Emeritus Fellow at the John Innes Centre, Norwich. Peter Walter received his PhD from The Rockefeller University in New York and is Professor and Chairman of the Department of Biochemistry and Biophysics at the University of California, San Francisco, and an Investigator of the Howard Hughes Medical Institute.
Innehållsförteckning
PART I INTRODUCTION TO THE CELL 1. Cells and Genomes 2. Cell Chemistry and Biosynthesis 3. Proteins PART II BASIC GENETIC MECHANISMS 4. DNA, Chromosomes, and Genomes 5. DNA Replication, Repair, and Recombination 6. How Cells Read the Genome: From DNA to Protein 7. Control of Gene Expression PART III METHODS 8. Manipulating Proteins, DNA, and RNA 9. Visualizing Cells PART IV INTERNAL ORGANIZATION OF THE CELL 10. Membrane Structure 11. Membrane Transport of Small Molecules and the Electrical Properties of Membranes 12. Intracellular Compartments and Protein Sorting 13. Intracellular Vesicular Traffic 14. Energy Conversion: Mitochondria and Chloroplasts 15. Mechanisms of Cell Communication 16. The Cytoskeleton 17. The Cell Cycle 18. Apoptosis PART V CELLS IN THEIR SOCIAL CONTEXT 19. Cell Junctions, Cell Adhesion, and the Extracellular Matrix 20. Cancer Chapters 21-25 available on Media DVD-ROM: 21. Sexual Reproduction: Meiosis, Germ Cells, and Fertilization 22. Development of Multicellular Organisms 23. Specialized Tissues, Stem Cells, and Tissue Renewal 24. Pathogens, Infection, and Innate Immunity 25. The Adaptive Immune System