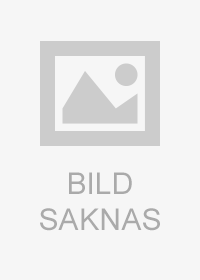 Fler böcker inom
Format

Inbunden (Hardback)

Språk

Engelska

Antal sidor

408

Utgivningsdatum

1996-01-01

Förlag

Illustrationer

18ill.

Antal komponenter

1

ISBN

9780863773952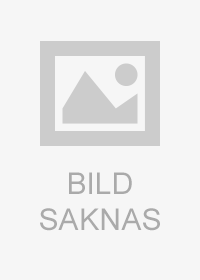 Classic Cases In Neuropsychology
Tillfälligt slut – klicka "Bevaka" för att få ett mejl så fort boken går att köpa igen.
This book brings together discussion of the classic cases which have shaped the way we think about the relationships between brain, behaviour and cognition.
Fler böcker av Christopher Code
David J Muller, Sian M Munro, Christopher Code

Published in 1981, this book describes and critically examines the standardised tests and modes of assessment available and most commonly used by speech therapists, psychologists and educationalists. Tests and other assessment procedures are discu...
Innehållsförteckning
C. Code, Classic Cases: Ancient and Modern Milestones in the Development of Neuropsychological Science. Part I: Function and Structure. R. de Bleser, Wernicke's (1903) Case of Pure Agraphia: An Enigma for Classical Models of Written Language Processing. A.W. Young, C. van de Wal, Charcot's Case of Impaired Imagery. M. Ceccaldi, C. Soubrouillard, M. Poncet, A.R. Lecours, A Case Reported by Serieux: The First Description of a Primary Progressive Word Deafness? C. Bartels, C-W. Wallesch, 19th Century Accounts of the Nature of the Lexicon and Semantics: Riddles Posed by the Case of Johann Voit. H.D. Ellis, Bodamer's Cases of Prosopagnosia. G.W. Humphreys, M.J. Riddoch, C-W. Wallesch, Poppelreuter's Case of Merk: Neglect and Visual Disturbance Following a Gunshot Wound. M. Solms, K. Kaplan-Solms, J.W. Brown, Wilbrand's Case of 'Mind-Blindness'. L.J. Gonzales Rothi, K.M. Heilman, Liepmann (1900 & 1905): A Definition of Apraxia and a Model of Praxis. E. De Renzi, Balint-Holmes' Syndrome. J. Davidoff, Lewandowsky's Case of Object-Colour Agnosia. I. Moen, Monrad-Krohn's 'Foreign Accent' Syndrome Case. J.B. Mattingly, Paterson and Zangwill's Case of Unilateral Neglect: Insights from 50 Years of Experimental Inquiry. C. Barry, G.R.: The Prime Deep Dyslexic. E. Funnell, WLP: A Case for the Modularity of Language Function and Dementia. R. Carlo Semenza, P. Bisiacchi, Warrington & Shallice's (1984) Category-Specific Aphasic J.B.R. Part II: Structure and Function. J. Ryalls, A.R. Lecours, Broca's First Two Cases: From Bumps on the Head to Cortical Convolutions. M. Macmillan, Phineas Gage: A Case for all Reasons. A. Schweiger, Anomaly in Relations of Hand, Language and Brain: Crossed Aphasia in History Cross Examined. Bramwell's (1899) Case of Crossed Aphasia. H.A. Whitaker, B. Stemmer, Y. Joanette, A Psychosurgical Chapter in the History of Cerebral Localisation: The Six Cases of Gottlieb Burckhardt (1891). H.C. Sauerwein, M. Lassonde, Akelaitis' Investigations of the First Split-Brain Patients. C. Code, Speech from the Isolated Right Hemisphere? Left Hemispherectomy Cases E.C. & N.F. A.J. Parkin, H.M.: The Medial Temporal Lobes and Memory. J. Bradshaw, Gail D: Poizner, Klima & Bellugi's (1987) Deaf Agrammatic Signer: Form and Function in the Specialisation of the Left Cerebral Hemisphere for Speech and Language. J.C. Marshall, Postword.