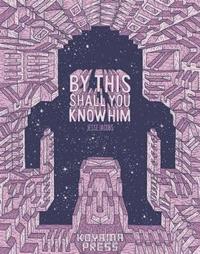 Fler böcker inom
Format

Häftad (Paperback / softback)

Språk

Engelska

Antal sidor

80

Utgivningsdatum

2012-05-24

Förlag

Illustratör/Fotograf

Illustrationer

Colour Illustrations throughout

Dimensioner

273 x 215 x 6 mm

Vikt

294 g

Antal komponenter

1

ISBN

9780986873980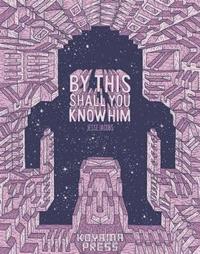 By This Shall You Know Him
Slutsåld
Witness the limitless ambitions of celestial beings as they fiddle and fuss with all sorts of molecular arrangements, creating infinitely detailed patterns and strange new worlds brimming with bizarre life forms. By This Shall You Know Him depicts all manner of beasts running, crawling, and slithering towards death's cold embrace.
Fler böcker av Jesse Jacobs
Jesse Jacobs

Die Schülerinnen Daisy und Jeanne-Claude haben ein Geheimnis, das es ihnen ermöglicht, ihrem Vorstadtleben zu entkommen: In den dunklen Winkeln des Kellers von Daisys Haus, hinter der Waschmaschine und einem Schleier, der die Wirklichkeiten trennt...
Recensioner i media
"Jacobs marries the majesty of nature with otherworldly magic" -- Jonathan Rotzstain, Visual Arts News "Pixelated robots, ropey organisms, swirling creatures of the cosmos, and even a bundle of intergalactic puppies feature in Jesse's work, and we really cannot get enough of the meteoric illustrations." -- Madeleine Morley, It's Nice That "I've truly never encountered anything like it. It's both grounded and blows your mind at the same time." -- Ollie Ottoman, Ground Control "An art comics creation myth, cosmic, disturbing, and beautifully rendered in ice-blue and contrasting purples, with a style that welds the lovely to the grotesque...By This Shall You Know Him is (further) proof that fantasy in comics need not be hollow, generic, or ingratiating. It can be troubling instead. An inspired comic!" - Author and academic, Charles Hatfield (Alternative Comics, and Hand of Fire: The Comics Art of Jack Kirby University Press of Mississippi, 2005 and 2012) "I went in expecting a psychedelic vision quest, and I came out having experienced a stunning new creation myth. Intricate, upsetting, and fun." - Jeremy Tinder, Boing Boing "Though it's mostly populated by balls of slime, ancient spaghetti-tentacled beasts, and, emotionally bruised cosmic titans, it remains believable and resonant, working through fundamental human tendencies and flaws. A perfect application of color to boot." - Nate Powell, Boing Boing "It was the cosmic, geometrical, swirly, floaty art that initially drew me towards this comic, but it was the story and that drew me in...This is an absolutely unforgettable comic, an instant classic in my book." - Battle Hymns "A key difference between [Jack] Kirby and [Jesse] Jacobs is that Jacobs is willing to make his techno-gods into actual gods--they create the Earth and populate it with animals and humans, just as most of the gods of myth and religion did. Kirby was working in a context of commercial comic books aimed at children. He wasn't in a position to supplant established religions with his own mythology--it might have caused controversy, And controversy might keep the Red Ryder BB gun manufacturer from buying ads in Thor or The Fantastic Four. Jacobs is free to explore religious ideas more directly than Kirby. He can posit Genesis as an art school crit, and no one will be too bothered." -Robert Boyd, The Great God Pan is Dead "The Book of Genesis re-imagined as an art project. Complete with competing Cosmic Entities (each with its own aesthetic preferences) and The Advisor." - Tom Kaczynski, Cartoonist, and Publisher of Uncivilized Books "A great cosmic creation myth using Abrahamic and Vedic traditions as a springboard -- Jesse has allowed plenty of room to move and play within the creation framework." - Nate Powell, Eisner Award winning cartoonist of Swallow Me Whole "By This You Shall Know Him by Jesse Jacobs is instantly visually striking by a relatively new voice in comics that is now emerging as a fully formed talent." -- Peter Birkemoe, Owner, The Beguiling
Övrig information
Jesse Jacobs: was born in Moncton, New Brunswick, and now draws comics and things from his home in London, Ontario. In 2009, his books Small Victories and Blue Winter were short listed at the Doug Wright Awards for Canadian Cartooning. He received the Gene Day Award for Canadian Comic Book Self-Publisher of 2008. Even the Giants (AdHouse, 2011) marked his major publishing debut after several award-winning, self-published titles, and contributed to him being nominated for the 2011 Promising New Talent at the Ignatz Awards. His work has appeared in the acclaimed Latvian comics anthology kus!, as well as the 2012 edition The Best American Comics edited by Francoise Mouly and published by Houghton Mifflin Harcourt.