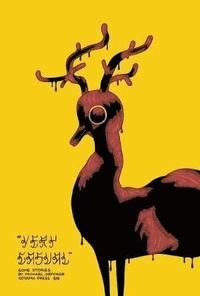 Fler böcker inom
Format

Häftad (Paperback / softback)

Språk

Engelska

Antal sidor

152

Utgivningsdatum

2013-05-16

Förlag

Illustrationer

Color illustrations, B&W illustrations throughout

Dimensioner

228 x 152 x 12 mm

Vikt

294 g

Antal komponenter

1

ISBN

9780987963079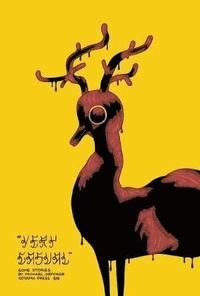 Very Casual
Slutsåld
Culled from mini comics, online comics, and anthology contributions, Very Casual collects notable short stories from Michael DeForge's prolific oeuvre. Included are stories about litter gangs, meat-filled snowmen, righteous cops, beagle/human hybrids, and forest-bound drag queens.
Fler böcker av Michael Deforge
Recensioner i media
Winner of the 2013 Ignatz Award for Outstanding Anthology or Collection Winner of the 2013 Ignatz Award for Outstanding Artist "One of the most exciting and unpredictable cartoonists working in comics, Michael DeForge has a unique perspective that juggles humor, tragedy, whimsy and horror to create unforgettable stories." -- Oliver Sava, Los Angeles Times "Michael DeForge is well on his way towards enshrinement as one of the seminal cartoonists of his generation ... His work displays obvious and pervasive influences -- Chris Ware, Hideshi Hino -- but DeForge doesn't merely borrow style tricks from these masters, instead transforming them into something entirely original." -- Jason Michelitch, Wired "The guy is more than just a dabbler. He's a mad scientist of comics ... Michael DeForge makes comics. We get to read them. It's an ideal relationship, really." -- Timothy Callahan, Comic Book Resources "Often compared to "Ghost World" author Daniel Clowes, DeForge creates bizarre, complex, nuanced art that will stay in your head long after you've turned the page." -- Bookish "DeForge is having a moment; he took home three Ignatz Awards at this year's Small Press Expo, which almost never happens. As much as anyone in art comics, his monstrously creative, deeply surreal strips dump you into his head and let you wander around but never get you totally lost." -- Joe Gross, Austin American-Statesman "If you think stories about meat-filled snowmen, dog hybrids, or forest drag queens is your taste, then this is the book for you. Absolutely wonderful from front to back." -- Iann Robinson, Crave Online "DeForge is the current darling of the art-comics scene, and these body-horror-as-black-comedy short stories demonstrate why." -- Douglas Wolk, TIME "The author's first book, Very Casual is a collection of restive, peculiar tales that squirm as you read them like germs under a microscope, or like weird teens in love." -- Sean Rogers, "The Globe Books 100: "Best Comics," The Globe and Mail "This rising, Ignatz-winning star is already a master at making arresting images with clever narrative depth. He's a one-man theater of the absurd, the enchanting and the grotesque." -- Michael Cavna, "Top 10 Graphic Novels of 2013," The Washington Post "Prolific young Canadian-born avant-garde artist DeForge has become one of his generation's most admired cartoonists, and this is his first sizable collection...While often willfully unsettling, DeForge's work resonates on many levels." -- Publishers Weekly (starred review) "[Very Casual] collects perverse, funny, haunting stories by the Canadian cartoonist Michael DeForge, whose pet subject is the overwhelming creepiness of bodies. Everything and everyone in his drawings is dripping, bubbling and developing unsightly growths. He warps and dents the assured, geometrical forms of vintage newspaper strips and new wave-era graphics into oddly adorable horrors; his stories are prone to whiplash formal shifts." -- Douglas Wolk, The New York Times "I've discovered the work of Michael DeForge, which I'm really digging." -- Brian Michael Bendis (Ultimate Spider-Man, Powers, Alias), The Nerdist "Laid out side by side, DeForge's sub rosa sense of humour is what comes through the most: it's so dry that it can slip by unnoticed in individual works, but taken as a whole, it's as stark and pointed as his lines are dripping and chaotic." -- David Berry, National Post "This brilliant compilation, which features his awesome b-ball comic among many others, sublimely grounds the strangest, ickiest, oozingest ideas into narrative forms that are both so familiar and so fresh that these feel as real as your hand and as strangely unreal as your REM sleep brain's best meanderings. And the jokes are funny, too! One of the best comix collections of the Millennium (so
Övrig information
Michael DeForge was born in 1987 in Ottawa. He currently lives and works in Toronto as a cartoonist, commercial illustrator and designer for the hit Cartoon Network program Adventure Time. Past illustration clients include The Believer, Vice, New York Times Magazine, and The Walrus. His one-person anthology series Lose has received great critical and commercial success and is published by Koyama Press. Lose #1 won in the Best Emerging Talent category at the 2010 Doug Wright Awards, and Lose #3 won the 2011 Ignatz Award for Outstanding Comic. Lose #4 was released in Spring 2012, and the fifth instalment is slated for Fall 2013. His web comic strip Ant Comic is serialized weekly and will be collected into a graphic novel by Drawn and Quarterly upon its completion. DeForge's work blends an encyclopaedic knowledge of cartooning with a range of influences that include Jack Kirby, Eduardo Munoz Bachs, Mark Newgarden, and Hideshi Hino.