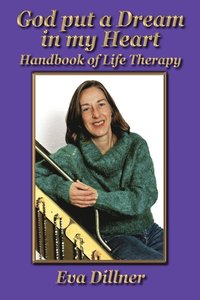 Fler böcker inom
Format

Häftad (Paperback / softback)

Språk

Engelska

Antal sidor

132

Utgivningsdatum

2003-07-01

Förlag

Medarbetare

Ström, Lennarth (foto)

Illustrationer

Black & white illustrations

Dimensioner

231 x 156 x 10 mm

Vikt

213 g

Antal komponenter

1

Komponenter

book

SAB

Dokb

ISBN

9781410742407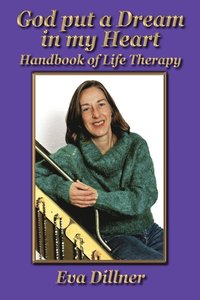 God Put a Dream in My Heart: Handbook of Life Therapy
Skickas inom 10-15 vardagar.
Fri frakt inom Sverige över 159 kr för privatpersoner.
Free Preview
Experiencing Emotions
In the last chapter we talked about starting to break up physical and emotional tension. So what should you do when an emotion comes up? Just be with it. If tears come, let them. Don't run to the refrigerator to find some "comfort" food to stop the feeling. Don't get on the phone to talk to your friends. Don't do anything. Just relax, and let yourself feel. There is no special breathing technique, just let your body bring up what you've been trying not to feel for a long time. Will it be unpleasant? Probably, but when you've felt the emotion fully, on the other side is peace, so it's worth going through. Don't you want to be rid of all this unfinished business you've been carrying around for eons? Of course you do. To fully feel an emotion, relax and soften, surrender to the feeling, let it swallow you up. Perhaps you are only aware of a physical sensation, just focus your awareness on that physical sensation, it will shift when it's ready.

What is the difference between experiencing and expressing an emotion? Expressing an emotion can be screaming, pounding pillows, stamping feet or talking about them. Unfortunately, this does not release the emotion, it only expresses it. To scream you have to tense your muscles, and even though you will get temporary relief, you haven't released the emotion. To release the emotion, you need to relax into the emotion and fully feel it. If you focus on softening and imagining yourself falling into the emotion, it's easier to let go.

How do we avoid our emotions? We avoid our emotions by talking excessively, by expressing instead of experiencing the emotion, by trying to analyze the emotion, by thinking about everything but what is going on with the body right now and by going to sleep. Or not wanting to go where our body leads us, trying to stay in control. Not being in our bodies - at one time it was too painful, so you fled your body, it's now become an unconscious response. To get back into the body takes practice but in time you'll be fully here and now.

It's time to introduce some more exercises. Both are good preparation for therapy and for use between sessions. The first one is to practice following the body sensations and staying with them until they dissolve, just like you would on the therapy table. The second one is more directed in that you fall through emotions layer by layer until you get to your source.

Become Aware
Turn off the phone and put up your do not disturb sign. Lay down in a comfortable place. Start by closing your eyes and taking a few slow deep breaths. Each time you breathe in, become aware of what you notice. It may be a sound outside, it may be an itch in your left thumb, it could be a thought "did I remember to turn off the phone?" or it could be a feeling like happiness. Stay present, just notice with each breath what you are aware of. If a sensation gets stronger, let it. If a thought persists, just let it, just keep noticing with each breath what you are aware of. If you space out, don't worry, it's normal, just return to being present with your body, thoughts and sensations. If images come up, don't try to analyze them, just be with them. Do this exercise as often and as long as you like. As you progress with this exercise you can let go of focusing with each breath, just stay present with whatever is going on, if your attention wanders, bring yourself back gently.

Emotions to Source
Make sure you are comfortable, either recline in a chair or lay down. Close your eyes. Take a few slow deep breaths and relax, let go. Ask yourself, what am I aware of right now - where in my physical body do I feel a sensation - describe it out loud - and put a name on the emotion you are feeling - now breathe into the emotion, feel it fully in your body, stay with it for 30 seconds up to 3 minutes - then fall through to the next layer of emotion, just let yourself fall and let go -
Passar bra ihop
+
Bloggat om God Put a Dream in My Heart: Handbook of ...