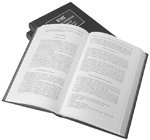 Fler böcker inom
Format

Inbunden (Hardback)

Språk

Engelska

Antal sidor

1480

Utgivningsdatum

2005-03-01

Upplaga

1

Förlag

Medarbetare

Starbuck, William H.

Illustrationer

Illustrations

Dimensioner

234 x 158 x 101 mm

Vikt

2608 g

Antal komponenter

1

Komponenter

3 Hardbacks

ISBN

9781412903608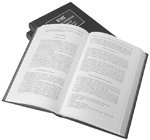 Work
Contexts and Consequences
Skickas inom 3-6 vardagar.
Fri frakt inom Sverige för privatpersoner.
Work has been changing. One reason it has been changing is that the contexts of work have been changing. Macroeconomic and societal conditions place limitations and expectations on what work should do; technologies alter what is possible; relations between employers and employees become more or less amicable. As work has changed, its consequences have also changed.

Work brings together the most important and influential articles in the field which cover the long-term trends of the contexts and consequences of work at the beginning of the new millenium. The volumes span diverse topics and methodologies.

The editors have scanned decades of literature to pick nearly 60 exemplars of excellent research and scholarship on work. These offer insight into recent changes in the contexts of work, while also being extremely valuable as suggestions about how research might fruitfully go forward.

The articles are arranged in two categories, each of which has several subtopics: articles in "Contexts of Work" look mainly at the situations in which work takes place, and articles on "Consequences of Work" ask what fruits come from work. Of course, these categories are inter-linked: the consequences of work depend on the contexts of work, and conversely, feedback paths make the contexts of work depend on the consequences of work. The Editors provide a clear path through these sections, enabling the reader to achieve a coherent understanding of what Work has come to be, and where it may be going.

The SAGE Library in Business and Management is a first-class series of major works that brings together the most influential and field-defining articles, both classical and contemporary, in a number of key areas of research and inquiry in Business and Management.

Each multi-volume set represents a collection of the essential published works collated from the foremost publications in the field by an Editor or Editorial Team of renowned international stature. They include a full introduction, presenting a rationale for the selection and mapping out the discipline's past, present and likely future.

This series is designed to be a 'gold standard' for university libraries throughout the world with a programme or interest in Business and Management Studies.
Passar bra ihop
+
Övrig information
Professor Sir Cary Cooper, CBE, is The 50th Anniversary Professor of Organizational Psychology and Health at Manchester Business School, University of Manchester, UK. He is also the President of the Chartered Institute of Personnel and Development, President of the British Academy of Management and President of RELATE (the national relationship charity). He is the author/editor of over 150 books, over 400 scholarly articles and a regular contributor to radio and TV. He was knighted by the Queen in 2014 for his contribution to the social sciences.
He is the Editor-in-Chief of the Wiley-Blackwell Encyclopedia of Management (14 volumes), Editor of Whos Who in Management, Editor of the Wiley-Blackwell WELLBEING volumes (six), Founding Editor of the Journal of Organizational Behavior, Founding and Former Chair of the government think tank The Sunningdale Institute and lead scientist on the Government Office for Science Foresight project on Mental Capital and Wellbeing. In 2015 he was voted by HR Magazine as the Most Influential HR Thinker, has been made an Honorary Fellow of the British Psychological Society, Royal College of Physicians, The Royal College of Physicians of Ireland (Occupational Medicine) and many more; and has Honorary Doctorates from a number of universities (eg Sheffield, Bath, Aston, Heriot Watt, Middlesex, Wolverhampton).
Innehållsförteckning
CONTEXTS OF WORK PART ONE: EDUCATION AND TRAINING Returns to Education - George Psacharopoulos A Further International Update and Implications Cross-Cultural Training Effectiveness - J Stewart Black and Mark Mendenhall A Review and a Theoretical Framework for Future Research Self or Group? Cultural Effects of Training on Self-Efficacy and Performance - P Christopher Earley Computer-Aided Systems and Communities - Paul S Goodman and Eric D Darr Mechanisms for Organizational Learning in Distributed Environments PART TWO: EMPLOYER-EMPLOYEE RELATIONS Learning by Knowledge-Intensive Firms - William H Starbuck Changing the Deal while Keeping the People - Denis M Rousseau Alternative Approaches to the Employee-Organization Relationship - Anne S Tsui et al Does Investment in Employees Pay off? Impetus for Action - Jiing-Lih Farh, P Christopher Earley and Shu-Chi Lin A Cultural Analysis of Justice and Organizational Citizenship Behavior in Chinese Society PART THREE: GLOBALIZATION Dynamics of Asian Workplaces - Doo-Seung Hong Unemployment and Labor-Market Rigidities - Stephen Nickell Europe versus North-America Global Mind-Sets and Cognitive Shift in a Complex Multinational Corporation - Thomas P Murtha, Stefanie Ann Lenway and Richard P Bagozzi Why Do Some Countries Produce So Much More Output per Worker Than Others? - Robert E Hall and Charles I Jones Globalization - John W Meyer Sources and Effects on National States and Societies Open-Source Software Development and Distributed Innovation - Bruce Kogut and Anca Metiu Is Globalization Civilizing, Destructive or Feeble? A Critique of Five Key Debates in the Social Science Literature - Mauro F Guill[ac]en PART FOUR: ORGANIZATIONAL AND SOCIETAL CULTURE Cultural Change - Debra Meyerson and Joanne Martin An Integration of Three Different Views The Smile Factory - John Van Maanen Work at Disneyland People and Organizational Culture - Charles A O'Reilly III, Jennifer A Chatman and David F Caldwell A Profile Comparison Approach to Assessing Person-Organization Fit Cultural Constraints in Management Theories - Geert Hofstede Being Different yet Feeling Similar - Jennifer A Chatman et al The Influence of Demographic Composition and Organizational Culture on Work Processes and Outcomes Personality and Organizations - Benjamin Schneider and D Brent Smith A Test of the Homogeneity of Personality Hypothesis Culture and Procedural Fairness - Joel Brockner et al When the Effects of What You Do Depend on How You Do It PART FIVE: ORGANIZATIONAL STRUCTURES Organizations as Action Generators - William H Starbuck Upper Echelons - Donald C Hambrick and Phyllis A Mason The Organization as a Reflection of Its Top Managers A Dynamic Theory of Organizational Knowledge Creation - Ikujiro Nonaka The Firm as a Distributed Knowledge System - Harimodos Tsoukas A Constructionist Approach The Art of Continuous Change - Shona L Brown and Kathleen M Eisenhardt Linking Complexity Theory and Time-Paced Evolution in Relentlessly Shifting Organizations The Search-Transfer Problem - Morten T Hansen The Role of Weak Ties in Sharing Knowledge across Organization Subunits Creating and Managing a High-Performance Knowledge-Sharing Network - Jeffrey H Dyer and Kentaro Nobeoka The Toyota Case When the Presence of Creative Co-Workers is Related to Creativity - Jing Zhou Role of Supervisor Close Monitoring, Developmental Feedback and Creative Personality PART SIX: TECHNOLOGY Social Psychology Aspects of Computer-Mediated Communication - Sara Kiesler, Jane Siegel and Timothy W McGuire Reducing Social Context Cues - Lee Sproull and Sara Kiesler Electronic Mail in Organizational Communication Perceived Usefulness, Perceived Ease of Use and User Acceptance of Information Technology - Fred D Davis A Theory of the Effects of Advanced Information Technologies on Organizational Design, Intelligence and Decision-Making - George P Huber Capturing the Complexity in Advanced Technol