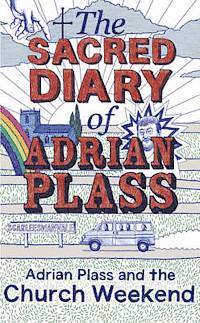 Fler böcker inom
Format

Inbunden (Hardback)

Språk

Engelska

Antal sidor

208

Utgivningsdatum

2013-04-11

Förlag

Volymtitel

v. 6

Dimensioner

224 x 144 x 29 mm

Vikt

335 g

ISBN

9781444745443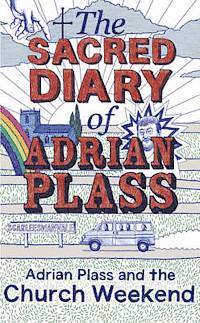 The Sacred Diary of Adrian Plass: Adrian Plass and the Church Weekend: v. 6
Slutsåld
Adrian has been trying to keep a low profile at church but his son Gerald is now an Anglican vicar and the two churches are getting together for a joint weekend away. Now Adrian's been volunteered to run it...From the confusion of arrival when Anne is allocated to the top bunk with a schizophrenic recovery group, and Adrian is in a low-ceilinged 'pod' at the top of the tower, to the hugs and tears of departure, this is typical Plass, humorous and heartwarming in equal measure. Adrian has a simple conversation about birdlife that ends with him being accused of harassment, Leonard Thynn and his wife turn up just in time to leave again after falling out with the SatNav lady, and Gerald's wit just keeps getting the better of him. There are as many questions as answers, of course. Will poor Sally, the unwilling nomad of the community, ever find a proper bed to sleep in? What exactly is it about Adrian's twinkle that Minnie Stamp 'lovey-doves' so very much? And how do you cope when your daughter-in-law shares a secret you simply cannot, must not tell? Once again, Adrian Plass gets us laughing just long enough for the truth to slip in by the back door, and for all the mishaps, this new instalment of the Sacred Diary series once again shows just how good God is at caring for this mixed bag of people we call the church.
Recensioner i media
http://www.aslanchristianbooks.co.uk/book-review-adrian-plass-and-the-church-weekend/ This book is a testament to the idea that sometimes grace can reach the heart best when it is laughing - and there is a maturity and depth to the writing. It is wonderful to read such a wonderful book written by one of the great treasures of the British Church. Thank you Adrian. -- Ian Matthews Aslan Christian Books One of the picks of the new releases The Church of England newspaper One of Woman Alive's "Two great summer reads" The Sacred diarist is back with a new tale about how God cares for his often mixed up people Woman Alive Plass handles the issue of how Christians relate to one another outside of their usual environment (church) with comedic skill and sensitivity. His characterisations are brilliant.' By the time I'd finished, my sides ached and my eyes were streaming with tears. I literally laughed out loud. -- AGP Christianity Live review of Adrian at Greenbelt 2013 Adrian Plass held little back in his Saturday morning... while revealing that his first diary, written in the mid-80s was actually a result of his breakdown. His ultimate conclusion at the time? That, maybe, God was nice. He delighted the crowd by reading from his first two diaries, and his latest one (Adrian Plass and the Church Weekend), having to pause frequently for the hearty laughing to cease, and tears to be wiped from faces, before being able to continue. Plass performed his earlier, larger session with his wife Brigit, who adds a wry, feminine slant on the foibles of Christian life. Where, once Charismatic Christian were the butt of his humour, attention was now focused on those who divided the world between those "like us" and those "in error", i.e. Everyone else. The Church Times Adrian Plass has aged well, or at least his Sacred Diaries have. Now father to a vicar and with a teenage grandson the laugh-out-loud lines are a little more spaced out but delivered with as much weight as ever before. The humour is also balanced with passages of profound reflection, and in this last installment of the series, it ends not with humour but a sign of hope. -- Daniel Webster IDEA Magazine Plass's greatest gift, in my opinion, is to weave the serious in with his playfulness in a way that doesn't seem forced, and can be quite profound. -- Sarah Hillman Church Times Although this is a humorous book, there are many serious ideas served up in it. I hope that many of those involved in the prayer ministry of churches will read it ... This story ... end on a hopeful note with a possibility of a sequel. Sue's Considered Trifles The book is equal parts heart-warming as humorous and shows God's love for the mixed-bag of people in a church. Church of England Newspaper
Bloggat om The Sacred Diary of Adrian Plass: Adrian ...
Övrig information
Adrian Plass is the bestselling author of The Sacred Diary of Adrian Plass Aged 373/4 - this and its various sequels have sold millions of copies around the world. A somewhat bemused Anglican, Adrian and his wife Bridget live in Yorkshire and recently spent two years as part of the Scargill Community as well as continuing to speak in churches, prisons, schools, festivals and literary events in the UK and around the world.