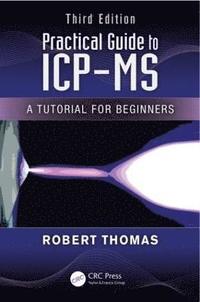 Fler böcker inom
Format

Inbunden (Hardback)

Språk

Engelska

Antal sidor

446

Utgivningsdatum

2013-04-25

Upplaga

3 New edition

Förlag

Illustratör/Fotograf

Illustrationer

approx 13 equations; 63 Tables, black and white; 168 Illustrations, black and white

Dimensioner

236 x 155 x 23 mm

Vikt

749 g

Antal komponenter

1

ISBN

9781466555433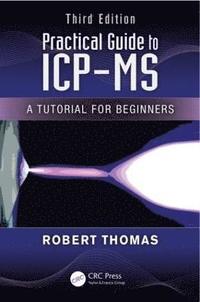 Practical Guide to ICP-MS
A Tutorial for Beginners, Third Edition
Skickas inom 10-15 vardagar.
Fri frakt inom Sverige för privatpersoner.
Written by a field insider with over 20 years experience in product development, application support, and field marketing for an ICP-MS manufacturer, the third edition of Practical Guide to ICP-MS: A Tutorial for Beginners provides an updated reference that was written specifically with the novice in mind. It presents a compelling story about ICP-MS and what it has to offer, showing this powerful ultra trace-element technique in the way it was intended-a practical solution to real-world problems. New to the third edition: New chapter: Emerging ICP-MS Application Areas - covers the three most rapidly growing areas: analysis of flue gas desulfurization wastewaters, fully automated analysis of seawater samples using online chemistry procedures, and characterization of engineered nanoparticles Discussion of all the new technology commercialized since the second edition. An updated glossary of terms with more than 100 new entries Examination of nonstandard sampling accessories, which are important for enhancing the practical capabilities of ICP-MS Insight into additional applications in the environmental, clinical/biomedical, and food chemistry fields as well as new directives from the United States Pharmacopeia (USP) on determining impurities in pharmaceuticals and dietary supplements using Chapters <232>, <233> and <2232> Description of the most important analytical factors for selecting an ICP-MS system, taking into consideration more recent application demands This reference describes the principles and application benefits of ICP-MS in a clear manner for laboratory managers, analytical chemists, and technicians who have limited knowledge of the technique. In addition, it offers much-needed guidance on how best to evaluate capabilities and compare with other trace element techniques when looking to purchase commercial ICP-MS instrumentation.
Passar bra ihop
+
Fler böcker av Robert Thomas
Recensioner i media
Praise for the First Edition "Any new user of ICP-MS or anyone contemplating entering the field will find the Practical Guide to ICP-MS an essential first step. This book demystifies ICP-MS and shows readers just how accessible a technique it really is. ... [It] is written clearly and is well organized. ... As a practitioner of ICP-MS for more than 20 years, I highly recommend this book as a primer to students, new users, laboratory managers, and users of ICP-MS data. The price of the book is well worth investing for Chapter 20 alone, which deals with the selection criteria for instrument purchase. More-experienced users and teachers will find that this book is a useful source of information on the current state of ICP-MS and its place in analytical atomic spectrometry." -Spectroscopy Magazine "This book will be particularly useful to students and analytical chemists who are about to use an ICP-MS, and also those in management who might have a basic understanding of atomic spectroscopic techniques but not necessarily ICP-MS. ... [The author] hoped the book might find a place on the analyst's desk or by the instrument and would be well used. Indeed, this is where my copy will probably be found." -The Analyst "... a valuable introduction to the subject for anyone interested in ICP-MS. ... [a] highly informative book ... . " -Today's Chemist at Work "...[this book] highlights everything from basic component descriptions and features to guidelines describing where and when...ICP-MS is most appropriately employed....I look forward to seeing this book used in many training programs, classrooms, and analysis laboratories." -Ramon M. Barnes, Director, University Research Institute of Analytical Chemistry and Professor Emeritus of Chemistry, University of Massachusetts, Amherst
Bloggat om Practical Guide to ICP-MS
Övrig information
Robert J. Thomas, GRIC, FRSC is principal of Scientific Solutions, a consulting company based in Gaithersburg, Maryland, that serves the application, training, and technical writing needs of the trace element analysis user community. He has worked in the field of atomic spectroscopy (AS) for almost 40 years, with over 20 years' experience in ICP-MS applications, product development, and sales and marketing support at Perkin Elmer Instruments, Inc. He has written more than 80 technical publications covering a wide variety of atomic spectroscopic subject matter, from the fundamental principles of the technique, to articles solving real-world application problems with AA, ICP-OES, and ICP-MS analytical instrumentation.
Innehållsförteckning
An Overview of ICP-MS Principles of Operation Principles of Ion Formation Ion Formation Natural Isotopes Sample Introduction Aerosol Generation Droplet Selection Nebulizers Spray Chambers Plasma Source The Plasma Torch Formation of an ICP Discharge The Function of the RF Generator Ionization of the Sample Interface Region Capacitive Coupling Ion Kinetic Energy Benefits of a Well-Designed Interface Ion-Focusing System Role of the Ion Optics Dynamics of Ion Flow Commercial Ion Optic Designs Mass Analyzers: Quadrupole Technology Quadrupole Technology Basic Principles of Operation Quadrupole Performance Criteria Mass Analyzers: Double-Focusing Magnetic Sector Technology Magnetic Sector Mass Spectroscopy: A Historical Perspective Use of Magnetic Sector Technology for ICP-MS Principles of Operation of Magnetic Sector Technology Resolving Power Other Benefits of Magnetic Sector Instruments Summing Up Mass Analyzers: Time-of-Flight Technology Basic Principles of Time-of-Flight (TOF) Technology Commercial Designs Differences between Orthogonal and On-Axis TOF Benefits of TOF Technology for ICP-MS Mass Analyzers: Collision/Reaction Cell and Interface Technology Basic Principles of Collision/Reaction Cells Different Collision/Reaction Cell Approaches The Collision/Reaction Interface Using Reaction Mechanisms in a Collision Cell The "Universal" Cell Detection Limit Comparison Summary Ion Detectors Channel Electron Multiplier Faraday Cup Discrete Dynode Electron Multiplier Extending the Dynamic Range Extending the Dynamic Range Using Pulse-Only Mode Peak Measurement Protocol Measurement Variables Measurement Protocol Optimization of Measurement Protocol Multielement Data Quality Objectives Methods of Quantitation Quantitative Analysis Semiquantitative Analysis Isotope Dilution Isotope Ratios Internal Standardization Review of Interferences Spectral Interferences Matrix Interferences Sample Preparation Collecting the Sample Preparing the Sample Grinding the Sample Sample Dissolution Methods Choice of Reagents and Standards Vessels, Containers, and Sample Preparation Equipment The Environment The Analyst Instrument and Methodology Routine Maintenance Sample Introduction System Interface Region Ion Optics Roughing Pumps Air Filters Other Components to Be Periodically Checked Final Thoughts on Routine Maintenance Alternative Sample Introduction Techniques Laser Ablation Flow Injection Analysis Electrothermal Vaporization Chilled Spray Chambers and Desolvation Devices Direct Injection Nebulizers (DIN) Enhanced Productivity Sampling Systems Coupling ICP-MS with Chromatographic Techniques for Trace Element Speciation HPLC Coupled with ICP-MS Chromatographic Separation Requirements Sample Introduction Requirements Optimization of ICP-MS Parameters Summary Common ICP-MS Applications Environmental Biomedical Geochemical Semiconductor Nuclear Other Applications Summary Emerging ICP-MS Application Areas The Analysis of Power Plant Flue Gas Desulfurization Wastewaters (FGDW) Multielement Analysis of Seawater Using Automated Inline Chemistry Procedures The Characterization of Nanoparticles by ICP-MS Field Flow Fractionation (FFF) Coupled with ICP-MS Comparing ICP-MS with Other Atomic Spectroscopic Techniques Flame Atomic Absorption Electrothermal Atomization (ETA) Radial-View ICP Optical Emission Axial-View ICP Optical Emission Inductively Coupled Plasma Mass Spectrometry Conclusion How to Select an ICP Mass Spectrometer: Some Important Analytical Considerations Evaluation Objectives Financial Considerations The Evaluation Process: A Summary Final Thoughts Appendix: Useful Contact Information Glossary of ICP-MS Terms References Index