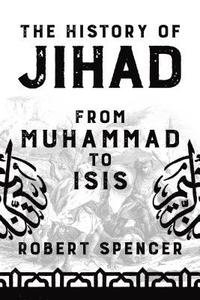 Fler böcker inom
Format

Inbunden (Hardback)

Språk

Engelska

Antal sidor

448

Utgivningsdatum

2018-08-07

Förlag

Dimensioner

215 x 152 x 31 mm

Vikt

553 g

Antal komponenter

1

ISBN

9781682616598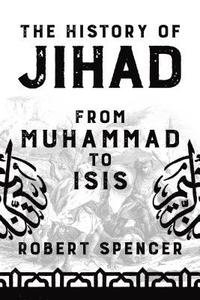 The History of Jihad
From Muhammad to ISIS
Skickas inom 3-6 vardagar.
Fri frakt inom Sverige för privatpersoner.
The comprehensive history of the role of war and terror in the spread of Islam. It is taken for granted, even among many Washington policymakers, that Islam is a fundamentally peaceful religion and that Islamic jihad terrorism is something relatively new, a product of the economic and political ferment of the twentieth century. But in The History of Jihad: From Muhammad to ISIS, Islamic scholar Robert Spencer proves definitively that Islamic terror is as old as Islam itself, as old as Muhammad, the prophet of Islam, who said "I have been made victorious through terror." Spencer briskly traces the 1,400-year war of Islamic jihadis against the rest of the world, detailing the jihad against Europe, including the 700-year struggle to conquer Constantinople; the jihad in Spain, where non-Muslims fought for another 700 years to get the jihadi invaders out of the country; and the jihad against India, where Muslim warriors and conquerors wrought unparalleled and unfathomable devastation in the name of their religion. Told in great part in the words of contemporary chroniclers themselves, both Muslim and non-Muslim, The History of Jihad shows that jihad warfare has been a constant of Islam from its very beginnings, and present-day jihad terrorism proceeds along exactly the same ideological and theological foundations as did the great Islamic warrior states and jihad commanders of the past. The History of Jihad: From Muhammad to ISIS is the first one-volume history of jihad in the English language, and the first book to tell the whole truth about Islam's bloody history in an age when Islamic jihadis are more assertive in Western countries than they have been for centuries. This book is indispensable to understanding the geopolitical situation of the twenty-first century, and ultimately to formulating strategies to reform Islam and defeat radical terror.
Passar bra ihop
+
Kundrecensioner
Det finns 1 recension av The History of Jihad. Har du också läst boken?
Sätt ditt betyg »
Mycket informativ och avslöjande bok.

Det här är kanske den viktigaste och definitivt mest omfattande bok på området jihad som någonsin har skrivits. Det finns ett direkt historiskt orsakssamband mellan Muhammads jihad på 600talet och dagens Jihad som vi ser hos ISIS. Jihad har pågått utan avbrott under 1400 år och där finns ett okänt antal offer, kanske hundratals miljoner människor som har slaktats pga jihad, sedan Muhammad dog år 632.
Boken lyfter fram åtskilligt...riktigt intressanta detaljer från de historiska källorna.... Läs hela recensionen
Recensioner i media
"In a time of cowardice and deliberate falsehood, the courageous and scholarly exposure of the greatest challenges and dangers of our time by Robert Spencer is priceless." -- Bat Ye'or, author of The Dhimmi and The Decline of Eastern Christianity Under Islam "Jihad is not mere terrorism. Ironic as it may seem, that is Western wishful thinking. From its inception, as Robert Spencer incontestably illustrates, jihad has been the outward, aggressive expression of a conquest ideology. The History of Jihad: From Muhammad to ISIS is as relentless in relating unvarnished truth as is the phenomenon it tracks in seeking domination-and never being satisfied with less, however long it takes. Those who care to preserve Western rationalism, civil liberties, and free societies must confront this history, and its implications, with eyes opened." -- Andrew C. McCarthy, bestselling author, former federal prosecutor, and National Review contributing editor "For those who still think-and alas, there remain many-that Islamic Terrorism has emerged only in the last forty years or so, Robert Spencer's carefully researched work on Jihad from the beginning of Muhammad's political and prophetical career to the acts of terrorism of September 11, 2001, will be a salutary shock. It will not be at all easy to refute Spencer's account since he, for the first three Islamic centuries, relies almost entirely on the Arabic sources, that Muslim historians and scholars, such as Ibn Ishaq, Al-Tabari, Ibn Sa'd, Bukhari, Tirmidhi, and Muslim, who paint a grim picture of the early Islamic conquests. For the later Middle Ages, Spencer has also diligently consulted the primary sources where possible and has relied upon recognized modern scholars such as Ignaz Goldziher, Bernard Lewis, Bat Ye'or, and Steven Runciman, among others. Spanning centuries and continents, from the seventh to the twentieth century, from Spain to India, Spencer takes us on a tour of the global jihad that is Islamic history. Along the way, he shatters many myths, such as the myth of the Golden Age of Spain, a putative period of ecumenical harmony, a kind of perpetual medieval Woodstock Summer of love. He also puts the Crusades into perspective and reminds us that the Crusades were a belated response to years and years of jihad, and persecution of Christians. Spencer brings the story up to modern times, not forgetting the Armenian genocides perpeturated by the Turks between 1915 and 1923. Robert Spencer's work is essential reading for all of us, for all those who want to defend our values from the relentless jihad that has not ceased for fourteen centuries. We must heed Spencer's final words, if we are to succeed in saving Western Civilization: 'In the twenty-first century, the leaders of Europe, as well as many in North America, having brought almost certain doom on their countries no less unmistakable than that which befell Constantinople on May 29, 1453. Yet instead of taking responsibility for what they have done, they have stayed their course, and would have denounced the doomed Emperor Constantine XI, like his predecessor, Manuel II, as "Islamophobic," and his exhortation to defend Constantinople to the death as "militaristic" and "xenophobic." In the twenty-first century, as the 1,400-year Islamic jihad against the free world continued to advance, the best allies the warriors of jihad were the very people they had in their sights.'" -- Ibn Warraq, author of "The Origins of the Koran" and "The Quest for the Historical Muhammad" "The most important book you will read about the fourteen-hundred-year war that Islamic jihadists have waged on us. Spencer's brilliant book is also the only book you can read on this history, since appeasers of Islamic bigotry and bloodthirstiness have worked so diligently to suppress it." -- David Horowitz, founding president of the David Horowitz Freedom Center and author o
Bloggat om The History of Jihad
Övrig information
Robert Spencer is director of Jihad Watch, a program of the David Horowitz Freedom Center, where he is a Shillman Fellow. He is the author of eighteen books, including The New York Times bestsellers The Politically Incorrect Guide to Islam (and the Crusades) and The Truth About Muhammad. Spencer has led seminars on Islam and jihad for the FBI, the United States Central Command, United States Army Command and General Staff College, the U.S. Army's Asymmetric Warfare Group, the Joint Terrorism Task Force (JTTF), the Justice Department's Anti-Terrorism Advisory Council, and the U.S. intelligence community. He has discussed jihad, Islam, and terrorism at a workshop sponsored by the U.S. State Department and the German Foreign Ministry. He is a consultant with the Center for Security Policy.