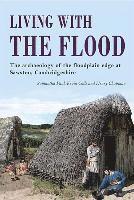 Fler böcker inom
Format

Häftad (Paperback / softback)

Språk

Engelska

Antal sidor

128

Utgivningsdatum

2015-11-30

Förlag

Illustrationer

colour and b/w illustrations

Antal komponenter

1

ISBN

9781782979661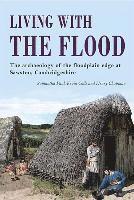 Living with the Flood
Mesolithic to post-medieval archaeological remains at Mill Lane, Sawston, Cambridgeshire - a wetland/dryland interface
Skickas inom 10-15 vardagar.
Fri frakt inom Sverige för privatpersoner.
The site at Mill Lane, Sawston, represents millennia of human activity within a dynamic and changing landscape setting. River valleys have been a focus for human activity since the early Holocene and, in addition to providing abundant archaeological evidence for this activity, the proximity to water also highlights the potential for the preservation of both archaeological remains and palaeoenvironmental source material. However, human activity within river valleys also commonly bridges areas of both wetland and dryland; ecological zones which are often approached using quite different archaeological methods and which present considerable differences in levels of archaeological visibility and preservation. The site at Mill Lane offered an uncommon opportunity to explore the interface between these two types of environment. Here we present the results of the study of a wetland/dryland interface on the edge of palaeochannels of the River Cam in Cambridgeshire. Through the integrated archaeological and palaeoenvironmental analysis of a site on the western edge of Sawston, a detailed picture of life on the edge of the floodplain from the late glacial to the post-medieval periods has been developed. At the heart of this is the relationship between people and their changing environment, which reveals a shifting pattern of ritual, occupation and more transitory activity as the riparian landscape in a wooded setting became a wetland within a more openly grazed environment. The presence of potential built structures dating to the early Neolithic, the early Bronze Age and the early Anglo-Saxon periods provides some sense of continuity, although the nature of these structures and the environmental context within which they were constructed was very different.
Passar bra ihop
+
Bloggat om Living with the Flood
Övrig information
Samantha Paul is a Research Fellow in the Department of Classics, Ancient History and Archaeology, University of Birmingham. Her main interests lie mainly within the Iron Age, specifically looking at landscapes and how people lived, perceived and interacted with their environment. Kevin Colls is Archaeological Project Manager at the Centre of Archaeology, Staffordshire University. He has extensive experience of archaeological project management and his specialist subjects include field archaeological field techniques, urban and forensic archaeology. Henry Chapman is a Senior Lecturer in the Department of Classics, Ancient History and Archaeology, University of Birmingham. His research interests centre on the later prehistoric period, and particularly the relationships between human activity and environmental change within past landscapes, focusing on wetland sites.
Innehållsförteckning
Chapter 1: Introduction 1.1 Background to the project 1.2 Location, geology and preservation potential 1.3 Archaeological and historical background 1.4 Research context and aims 1.5 Structure of this book Chapter 2: Methodologies 2.1 Introduction 2.2 Mapping aims onto methods 2.3 Methods Chapter 3: The excavations 3.1 Introduction: phasing and chronology 3.2 Survival and preservation 3.3 Site narrative 3.4 Summary Chapter 4: Prehistoric lithics (by Barry John Bishop) 4.1 Introduction 4.2 Late glacial flintworking 4.3 Mesolithic and early Neolithic flintworking 4.4 Late Neolithic and early Bronze Age flintworking 4.5 Discussion Chapter 5: Prehistoric pottery (by Anne Woodward) 5.1 Introduction 5.2 Ceramic traditions- typologies, succession and contextualisation 5.3 Discussion Chapter 6: Roman period finds 6.1 Introduction 6.2 Roman ceramic building material (by Sue Anderson) 6.3 The Roman coin (by Roger White) 6.4 The Roman pottery (by R. Perrin) Chapter 7: Early Anglo-Saxon finds 7.1 Introduction 7.2 Early Saxon pottery (by Sue Anderson) 7.3 Ceramic building material (by Sue Anderson) 7.4 Bone and antler artefacts (by Penelope Walton Rogers and D. James Rackham) 7.5 The Anglo-Saxon animal bone (by Matilda Holmes) 7.6 The glass beads (by Cecily Cooper) 7.7 The Buckle Loop (by Penelope Walton Rogers) Chapter 8: Late Saxon, medieval and post-medieval finds 8.1 Introduction 8.2 Late Anglo-Saxon and medieval pottery (by Sue Anderson) 8.3 Medieval ceramic building material (by Sue Anderson) 8.4 Animal burials (by Matilda Holmes) Chapter 9: Palaeoenvironmental analyses (by B. Gearey, E-J. Hopla, E. Reilly and R. McKenna, with a contribution by V. Fryer (charred plant remains and molluscs) 9.1 Introduction 9.2 Results 9.3 Discussion 9.4 Conclusions 9.5 Charred plant remains and molluscs (by V. Fryer) Chapter 10: Prehistoric and Roman activity 10.1 Introduction 10.2 The first settlers- a sedentary population or seasonal use of a preferred place? Mesolithic to Bronze Age activity 10.3 Abandonment? Iron Age and Roman evidence 10.4 Conclusions Chapter 11: Anglo-Saxon, medieval and post-medieval activity 11.1 Introduction 11.2 The Roman/Anglo-Saxon transition 11.3 Reclaiming the floodplain- an Anglo-Saxon settlement 11.4 Medieval and post-medieval ditch systems 11.5 Conclusions Chapter 12: Conclusions: life on the wetland edge 12.1 Introduction 12.2 Narrative 12.3 Reconsidering the aims of the project, and recommendations for future research 12.4 Final remarks Appendix 1: Catalogue of the struck lithic material detailed by individual context Appendix 2: Palaeoenvironmental and radiocarbon tables Appendix 3: Animal bone tables Appendix 4: Roman Pottery tables Appendix 5: Radiocarbon dating and analysis from the Anglo-Saxon sunken-featured buildings