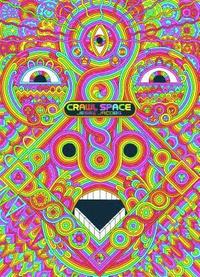 Fler böcker inom
Format

Inbunden (Hardback)

Språk

Engelska

Antal sidor

96

Utgivningsdatum

2017-05-16

Förlag

Illustrationer

Color illustrations throughout

Dimensioner

254 x 177 x 19 mm

Vikt

385 g

Antal komponenter

1

ISBN

9781927668412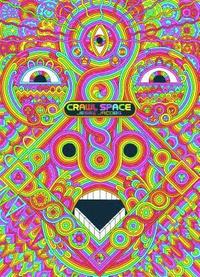 Crawl Space
Skickas inom 2-5 vardagar.
Fri frakt inom Sverige för privatpersoner.
With books like By This Shall You Know Him and Safari Honeymoon, Jesse Jacobs has firmly established himself as a next level talent. No longer a rising star, but one firmly planted in the firmament, his new books are events in the alternative comics world. Akin to Oz, Narnia and Wonderland, Jacobs has fashioned a world beyond the veil. Instead of a twister, rabbit hole or wardrobe, Jacobs' children travel through that most mundane of household portals: the washer and dryer. A perfect fantasy trope, a parallel world tenuously tethered to earth and accessible to children, is filtered through the kaleidoscopic comics skills of Jacobs. Crawl Space, Jacobs' first paper-over-board book, brings all of his dry wit, grounded surreality, and ingenious, intricate and ornate geometric designs and packages them in an explosion of colour. A master of two-tone colouring, Jacobs unleashes a torrent of rainbows in Crawl Space that illuminates his through-the-looking-glass world and contrasts the drab 'real world' reality of the children's day-to-day lives.
Passar bra ihop
+
Recensioner i media
"Jacobs does a great job in walking the line between a emotionally realistic teenage drama and an abstract cautionary fable about the different things people want out of life." - John Seven, The Comics Beat "A major part of the joy of reading comics is being pulled into the unique perspective of a singular artist, and Jesse Jacobs' Crawl Space is a stunning example." - Oliver Sava, The A.V. Club "It might freak you out and make you sad, but Crawl Space is a compelling example of the medium at its best." - Mike Donachie, The Toronto Star "[Jacobs] brings his intricate visuals and surrealist bent to the story of a basement housing a rainbow-hued world." - Zainab Akhtar, The Guardian "Crawl Space's cover is a rainbow-color explosion-a geometric face on the cover with a screaming mouth and an eye in its forehead. Filled with colorful detail, it looks like the cover of some forgotten psychedelic record album." - Robert Boyd, The Comics Journal "Crawl Space conjures up deep questions all while being subtle and beautifully illustrated." - Mya Nunnally, ComicsVerse "A talking teapot that seems to be the spirit guide of the narrative-a character part Beauty and the Beast, part acid-induced vision-best encapsulates Jacobs' distinctive retro sensibility." - Madeleine Morley, AIGA Eye on Design "Pick this one up if you're in one of those moods where you're goal is to FEEL DIFFERENT after you've read a comic." - Shannon Bohne, Queen Mob's Tea House "Add the colors of the Wachowskis' Speed Racer to the plot of The Matrix, and you have a version of Jesse Jacobs' Crawl Space." - Ben Boruff, Comic Bastards "I would recommend this graphic novel to both young adults and adults alike, especially if they want to enjoy a bit of mind-bending escapism." - Teresa Iaizzo, CM: Canadian Review of Materials "Jesse Jacobs has created a masterpiece with a book reminiscent of Edwin Abbott's Flatland but offering so much more. Its vibrant and psychedelic imagery is itself evocative of the higher planes, itself a doorway, of sorts, to other worlds." - Gregory L. Reece, PopMatters "By This Shall You Know Him, Safari Honeymoon and now Crawl Space are each stories of Edens squandered by human consumption, and the way nature strikes back. They're paradise-lost narratives for the climate change era, albeit leavened by whimsy and body humour." - JM Francheteau, Broken Pencil "Part adolescent coming-of-age story and part abstract, surreal extravaganza, Crawl Space is a multi-layered visual triumph that rewards constant and dedicated re-visitation." - Andy Oliver, Broken Frontier "The challenges of adolescence are interpreted through Jacobs' surreal sensibility, and he has an insightful, bittersweet perspective of teenage solitude and embracing what sets you apart rather than trying to fit in. This message is inspiring but it's also a little sad, acknowledging the inevitable loneliness of an isolated life." - Oliver Sava, The A.V. Club "[Jesse Jacobs] is back with Crawl Space, a book that might have you looking harder than you expected for your one missing sock." - Ben Niespodziany, Neonpajamas "Jacobs' slim book is the perfect length to read (at least) twice - once to take in the witty clash of innocence and fantasy, and again to gape over his intricate, hypnotic artwork." - CBC Books "This tale of a washing machine that serves as a gateway for children to a Narnia-esque fantasyland may have universal cautionary themes at its core, but the manner in which they're conveyed is absolutely singular in nature." - Ryan Carey, Daily Grindhouse "It's a wicked visual story and I still find myself flipping through it from time to time just for its ambition for telling a sci-fi teen story mostly through illustrations." - Alex Wong, The Hundreds "Using a very simple scheme of lin
Övrig information
Jesse Jacobs was born in Moncton, New Brunswick, and now draws comics and things from his home in Hamilton, Ontario. In 2009, his books Small Victories and Blue Winter were short listed at the Doug Wright Awards for Canadian Cartooning. He received the Gene Day Award for Canadian Comic Book Self-Publisher of 2008. Even the Giants (AdHouse, 2011) marked his major publishing debut after several award-winning, self-published titles, and his work has appeared in the acclaimed Latvian comics anthology s!, as well as the 2012 edition of The Best American Comics edited by Francoise Mouly and published by Houghton Mifflin Harcourt. He made his debut with Koyama Press in 2012 with the psychedelic creation myth By This Shall You Know Him, which was followed by the trippy take on nature versus nurture Safari Honeymoon in 2014.