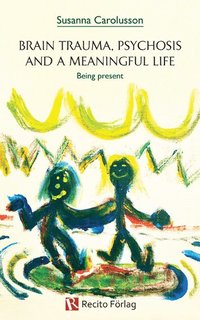 Fler böcker inom
Format

Häftad (Danskt band)

Språk

Engelska

Antal sidor

261

Utgivningsdatum

2012-10-12

Förlag

SAB

920.02,616.8,Vef

ISBN

9789175172675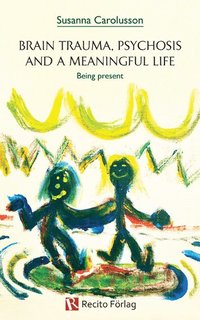 Brain trauma, psychosis and a meaningful life : being present.
Slutsåld
Many of the readers of the first book about Tobias longed for a sequel. The present book describes the ten years following those first four tumultuous years that were about learning to deal with the unwanted, almost unimaginable changes that occurred when Tobias was 23 years old. Now, 15 years after the year zero (1996) of the family's new, personal chronology, comes the sequel.
This book is an important psychological complement to the neurological and pedagogical literature that has been dominant within this field. Brain injuries tend to obstruct communication and insight with the consequence that the official view is that insight is more or less impossible and hardly even desirable since it can worsen the awful inner trauma. Susanna shows an opposite viewpoint; how insight into the trauma and the resulting disability, a gentle perceptive presence, affirmation, support, encouragement, and meaningful communion can together have a crucial impact upon the possibilities for human growth of the injured.

Who might find this book useful?
Psychologists, doctors, care and treatment staff, pedagogues, officials, politicians, and the general public will all have a thought-provoking and gripping experience when reading the book's lucid theoretical sections containing concrete illustrations of patient; intensive and sensitive dialogues. The examples illustrate ways in which one can approach cognitive and/or mentally disabled people with communication and memory impairments, psychoses or other difficulties that initially seem confusing and absurd.
Staff in psychiatric care will recognize the psychotic reactions and get actual examples of how medication is of secondary importance when compared to the power of being seen, understood and confirmed as regards inner and outer realities.
Families of someone injured while young or as an adult will be inspired to cope with the deepest psychological and existential questions that one is de facto faced with, no matter whether anyone dares to talk about them or not.
Bloggat om Brain trauma, psychosis and a meaningful ...