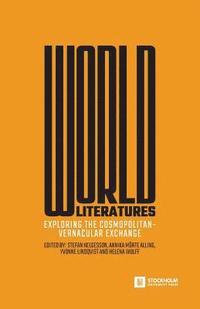 Format

Häftad (Paperback)

Språk

Engelska

Antal sidor

432

Utgivningsdatum

2018-11-22

Förlag

Medarbetare

Alling, Annika Mrte / Lindqvist, Yvonne

Antal komponenter

1

Komponenter

1422:Standard Color 5.5 x 8.5 in or 216 x 140 mm (Demy 8vo) Perfect Bound on White w/Matte Lam

ISBN

9789176350799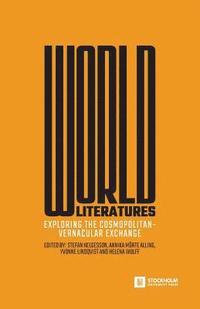 World Literatures
Exploring the Cosmopolitan-Vernacular Exchange
Skickas inom 5-8 vardagar.
Fri frakt inom Sverige för privatpersoner.
Placing itself within the burgeoning field of world literary studies, the organising principle of this book is that of an open-ended dynamic, namely the cosmopolitan-vernacular exchange.

As an adaptable comparative fulcrum for literary studies, the notion of the cosmopolian-vernacular exchange accommodates also highly localised literatures. In this way, it redresses what has repeatedly been identified as a weakness of the world literature paradigm, namely the onesided focus on literature that accumulates global prestige or makes it on the Euro-American book market.

How has the vernacular been defined historically? How is it inflected by gender? How are the poles of the vernacular and the cosmopolitan distributed spatially or stylistically in literary narratives? How are cosmopolitan domains of literature incorporated in local literary communities? What are the effects of translation on the encoding of vernacular and cosmopolitan values?

Ranging across a dozen languages and literature from five continents, these are some of the questions that the contributions attempt to address.
Passar bra ihop
+
Recensioner i media
"the general introduction gives a highly effective and adequate introduction to the book, being written in a clear and precise manner. it is also thought-provoking, enticing the reader into the rest of the book." (johan schimanski, university of oslo)
"the authors work through a tremendous amount of previously produced research in the field" … "this book will fill an enormous lacuna in the development of a fuller understanding of world literature as not simply a means of tracking how books from "elsewhere" end up in the london-ny publishing industry." (chris holmes, ithaca college)
Bloggat om World Literatures
Övrig information
Stefan Helgesson is Professor of English at Stockholm University and the principal investigator of the cosmpolitan-vernacular research programme. His research interests include southern African literature in English and Portuguese, Brazilian literature, postcolonial theory, translation theory and theories of world literature. He is the author of Writing in Crisis: Ethics and History
in Gordimer, Ndebele and Coetzee (2004) and Transnationalism in Southern African Literature (2009), and is co-editor (with Pieter Vermeulen) of Institutions of World Literature: Writing, Translation, Markets (2015). He has published widely in journals such as PMLA, History and Theory, Research in African Literatures, Interventions and Translation Studies. ORCID:
https://orcid.org/0000-0002-2222-1037 Annika Mrte Alling is Associate Professor of French literature at Lund University. Most of her publications have dealt with the nineteenth-century French novel, from various angles: the translation and reception of French literature in Sweden in the nineteenth century, the "Bovarysm" of Jules de Gaultier in novels by Stendhal and Flaubert, the problem of endings and closures in Balzac, mimetic desire in Stendhal (doctoral thesis, 2003). Currently, she has two main areas of research: firstly, the dynamics between the vernacular and the cosmopolitan in the nineteenth-century French novel; secondly, the role of emotion in literature teaching. ORCID:
https://orcid.org/0000-0001-8163-8468 Yvonne Lindqvist is Associate Professor, Senior Lecturer in Translation Studies, and Deputy Director of the Institute for Interpreting and Translation Studies at the Department of Swedish
Language and Multilingualism, Stockholm University. Her current research within the Sociology of Translation and World Literature studies multidirectional cosmopolitanising and vernacularising translation dynamics and translation as a social practice. ORCID: https://orcid.org/0000-0002-5413-3891
Innehållsförteckning
1. general introduction: the cosmopolitan and the vernacular in interaction (stefan helgesson)
Part 1: Beyond Nations: Engaging Literary Histories

2. Introduction to Part 1 (Annika Mörte Alling)

3. Le Vernaculaire: A Brief Lexical History in French (Christina Kullberg)

4. One Country, Several Literatures: Towards a Comparative Understanding of Contemporary Literature in Spain (Christian Claesson)

5. Beyond Chineseness: De-Nationalising and De-Sinicising Modern Chinese Literature (Irmy Schweiger)

6. "The Original Romance of America": Slave Narratives and Transnational Networks in Theodore Parker's American Literary History (David Watson)

7. Reformist Discourses: Classical Literary Language Versus Modern Written Vernacular in Lu Xun's Short Story "A Madman's Diary" (Lena Rydholm)

8. Reflections on Gender and Small Languages in World Literature Scholarship: Methods of Inclusions and Exclusions (Katarina Leppänen)
Part 2: Neither Here nor There? Locations and Orientations in Contemporary Literature

9. Introduction to Part 2 (Helena Wulff)

10. Locating Chronic Violence: Billy Kahora's "How to Eat a Forest" (Ashleigh Harris)

11. Diasporic Divides: Location and Orientations of "Home" in Pooneh Rohi's Araben (Helena Wulff)

12. Zuhura the African Lioness: Performance Poetry, Digital Media and the Transnational Tangle in World Literature (Paula Uimonen)

13. Literary Ecologies and Post-9/11 Muslim Writing (Adnan Mahmutovi)

14. Worldly Vernaculars in the Anglophone Caribbean (Bo G. Ekelund)
Part 3: World Enough, and Time: World-Making and Literary Practice

15. Introduction to Part 3 (Stefan Helgesson)

16. Literary World-Making under Apartheid: Staffrider and the Location of Print Culture (Stefan Helgesson)

17. Documentary Modernism: Worldly Sympathies, Ideal Collectivities and Dissenting Individualism (Irina Rasmussen)

18. In Conquest of the World and of Modernity: Movements from the Countryside to Paris in Novels by Stendhal, Balzac and Flaubert (Annika Mörte Alling)

19. The Contemporary Russian Cosmopolitans (Anna Ljunggren)

20. A World Apart and the World at Large: Expressing Siberian Exile (Mattias Viktorin)

21. Seclusion versus Accessibility: The Harems of Constantinople as Aesthetic Worlds in Stories by Elsa Lindberg-Dovlette (Helena Bodin)

22. The Travelling Story of Pettersson in the Pacific (Anette Nyqvist)

23. Indian Imaginaries in World Literature and Domestic Popular Culture (Per Ståhlberg)
Part 4: Lost and Found: Translation and Circulation

24. Introduction to Part 4 (Yvonne Lindqvist)

25. Translation Bibliomigrancy: The Case of Contemporary Caribbean Literature in Scandinavia (Yvonne Lindqvist)
...