Nobelpriset i litteratur 2017 tilldelas Kazuo Ishiguro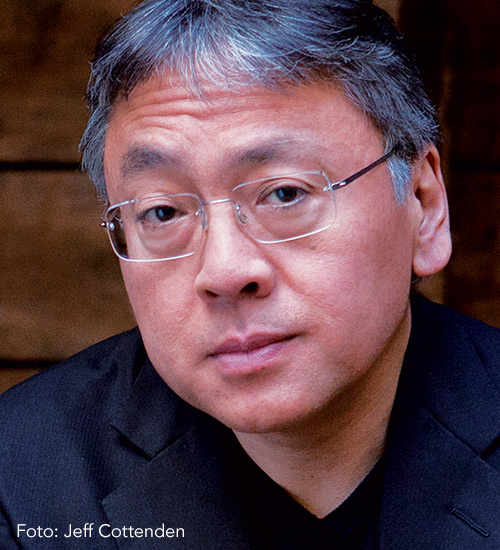 2017 års Nobelpris tilldelas Kazuo Ishiguro.
Motiveringen lyder: "som i romaner med stark känslomässig verkan har blottat avgrunden under vår skenbara hemhörighet i världen"
Kazuo Ishiguro är en brittisk författare, född i Nagasaki i Japan. Han har skrivit både böcker och noveller och hans roman Återstoden av dagen blev en film med bland annat Anthony Hopkins och Emma Thompson i huvudrollerna efter att ha blivit en internationell bestseller.
Eftersom intresset för Nobelpriset är stort kan leveranstiden komma att bli något längre än vanligt. Förboka gärna så kommer information om leveranstid inom kort!
Böcker om Kazuo Ishiguro
Kazuo Ishiguro

Sebastian Groes, Barry Lewis, Sean Matthews

Kazuo Ishiguro is one of the finest contemporary authors who possesses that increasingly rare distinction of being a writer who is both popular with the general reading public and well-respected within the academic community. Kazuo Ishiguro: New Critical Visions of the Novels presents eighteen fresh perspectives on the author's work that will appeal to those who read him for pleasure or for purposes of study.Established and rising critics reassess Ishiguro's works from the early 'Japanese' novels through to his short story cycle Nocturnes, paying particular attention to The Remains of the Day, The Unconsoled, When We Were Orphans and Never Let Me Go. They address universal themes such as history, memory and mortality, but also provide groundbreaking explorations of diverse areas ranging from the posthuman and 'minor literature' to ethics, science fiction and Ishiguro's musical imagination.Featuring an insightful interview with Ishiguro himself, this collection of essays constitutes a significant contribution to the appreciation of his novels, and forms a lively and nuanced constellation of critical enquiry.Preface by Brian W. Shaffer. Essays by: Jeannette Baxter, Caroline Bennett, Christine Berberich, Lydia R. Cooper, Sebastian Groes, Meghan Marie Hammond, Tim Jarvis, Barry Lewis, Liani Lochner, Christopher Ringrose, Victor Sage, Andy Sawyer, Motoyuki Shibata, Gerry Smyth, Krystyna Stamirowska, Motoko Sugano, Patricia Waugh, Alyn Webley.

The Novels of Kazuo Ishiguro

Matthew Beedham

One of the most popular contemporary authors, Kazuo Ishiguro has so far produced six highly regarded novels which have won him international acclaim and honours, including the Booker Prize, the Whitbread Award and an OBE for Services to Literature.This Reader's Guide:* evaluates the various responses to Ishiguro's work, beginning with initial reactions, moving on to key scholarly criticism, and taking note along the way of what Ishiguro has offered* discusses each of Ishiguro's novels, from A Pale View of the Hills (1982) to Never Let Me Go (2005)* features three in-depth chapters on Ishiguro's Booker Prize-winning The Remains of the Day (1993)* analyses reviews, interviews and scholarly essays and articles in order to situate the novels in the context of Ishiguro's ouevre * explores themes and issues which are central to the author's fiction, such as narration, ethics and memory.Lucid and insightful, this is an indispensable introductory guide for anyone studying - or simply interested in - the work of this major novelist.